IGNITE THE FIRE WITHIN
Latest News
Hey Phoenix Family!
If you haven't been to the Academy lately, look what you've missed! Our new renovations to start 2022 off right include new energy efficient lights, fresh paint, new changing room and storage, new seating benches, aaaannnnnddd…..brand new Tatami martial arts mats! This is a serious upgrade that will last many years and provide the best protection for our demanding workouts. Thanks to all that helped make this happen, Master Graves and the whole staff put in many long hours and it really paid off! Come see for yourself and enjoy!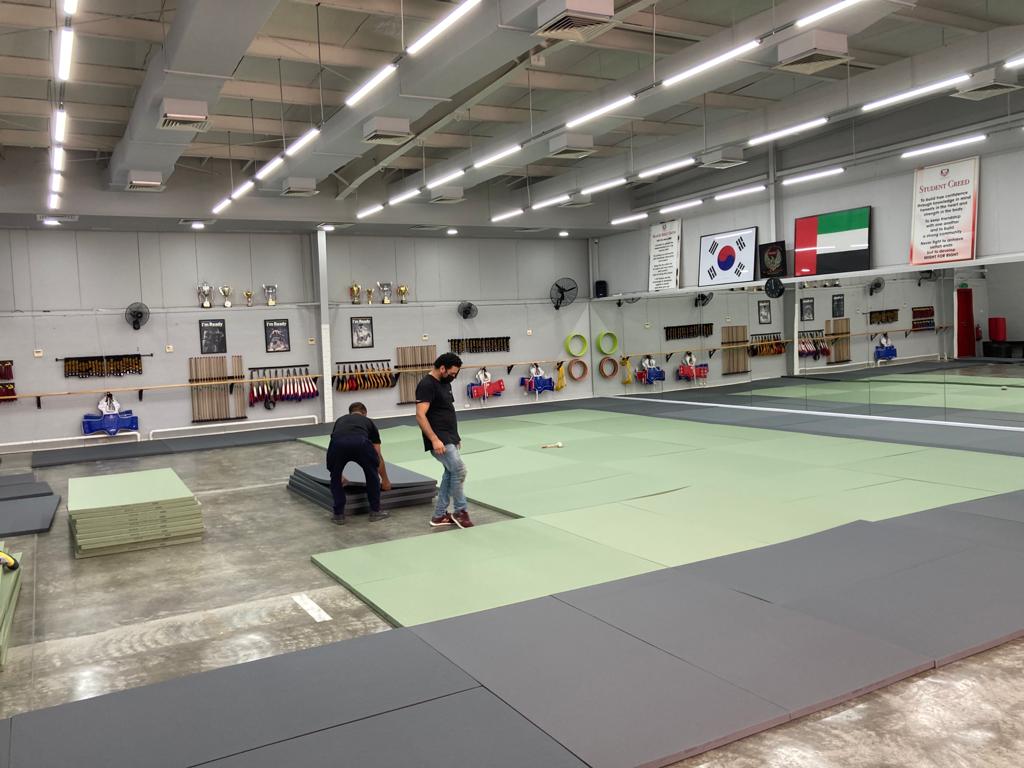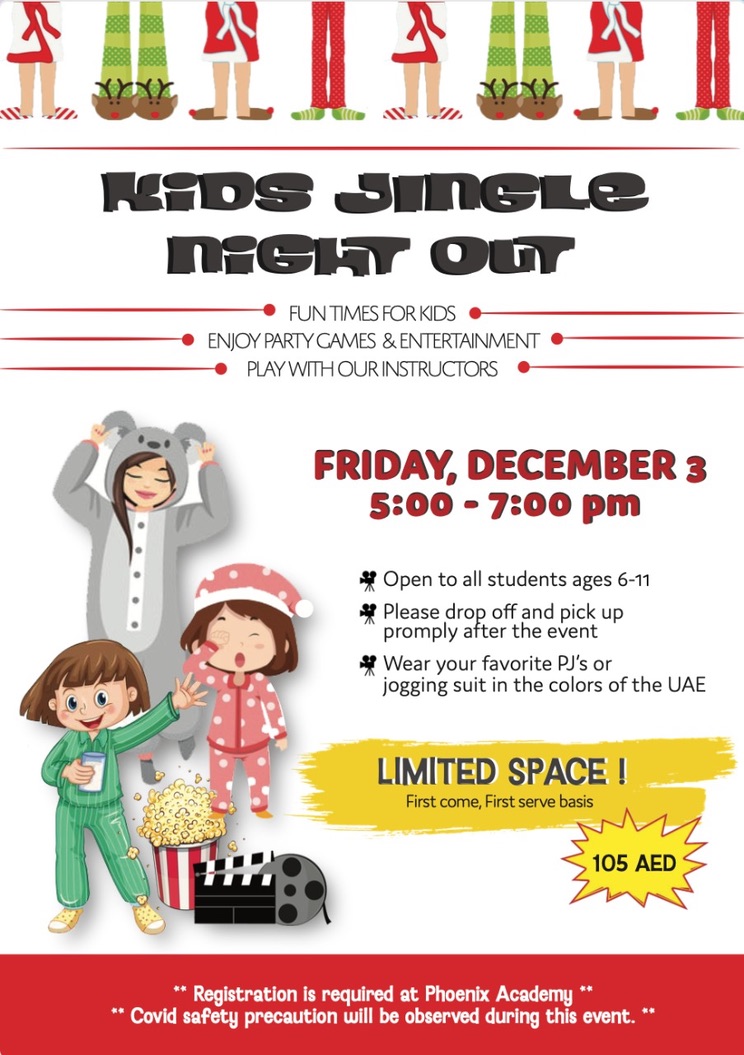 Hey students age 6-11, it's time for our Phoenix Kids Jingle Night Out event! Once again we will have games, snacks, and best UAE Flag colors in your PJ outfit! Sign up today as space is limited for this super fun event on Friday December 3rd from 5pm to 7pm. Register today at the Academy as it's fist come first served!
The Annual Phoenix Halloween Spook Fest is Back!
Calling all students ages 6-11, our most popular kids Themed Night Out is here again! There will be fun games, treats and a contest for the best costume of the night, so get creative and show your fun, spooky looks to scare your friends or make them laugh! Call today as due to COVID spaces are limited. See you there!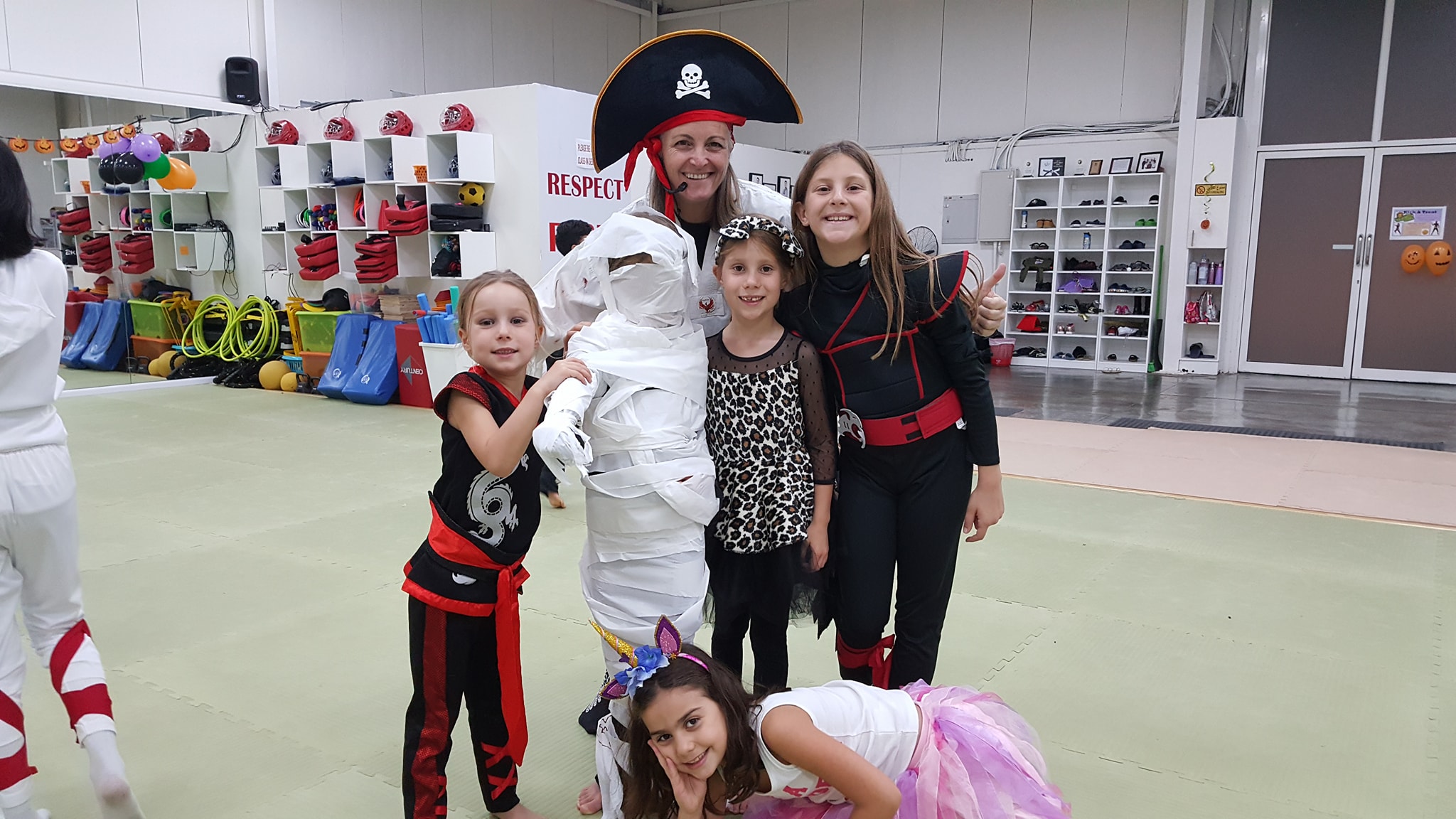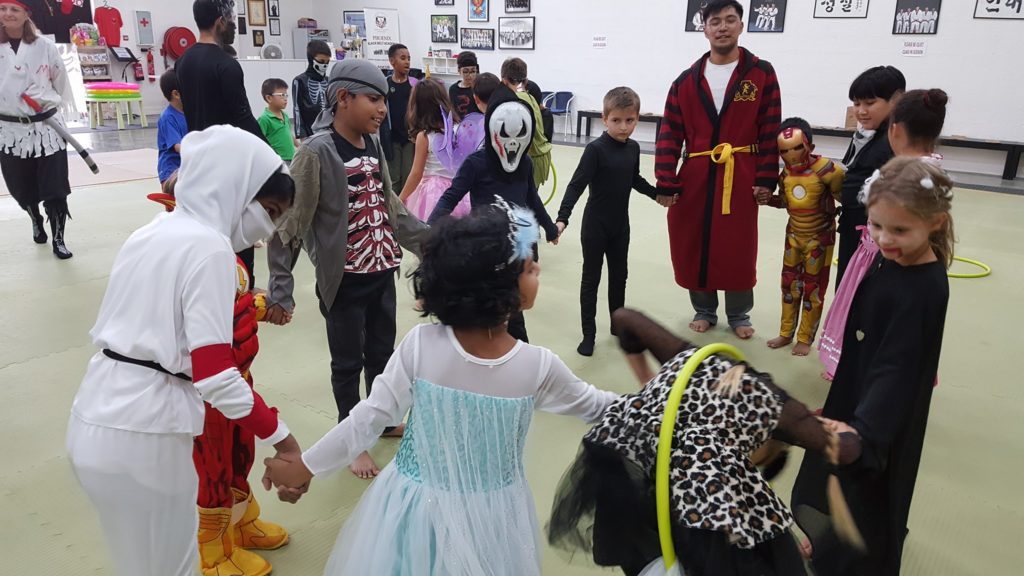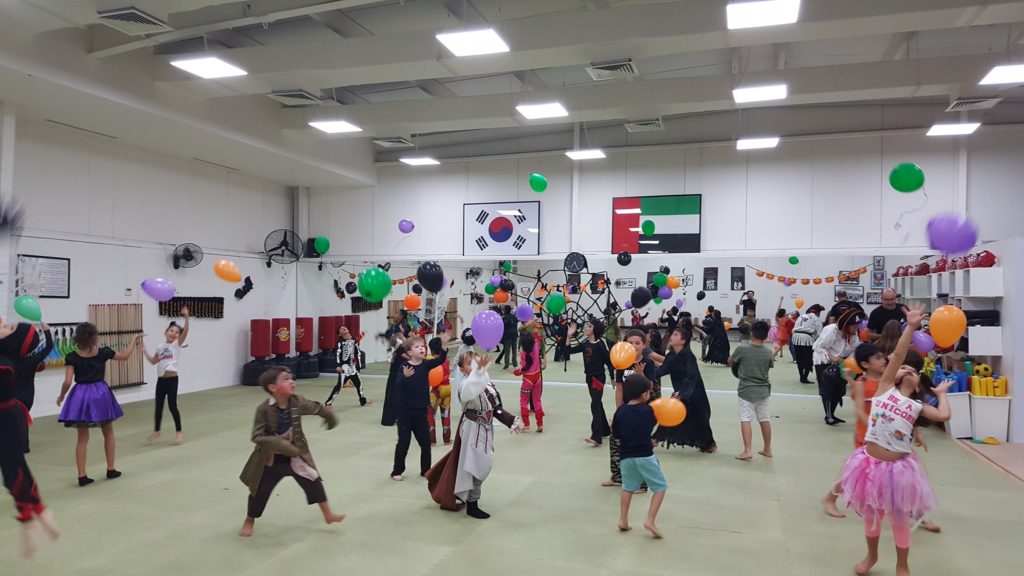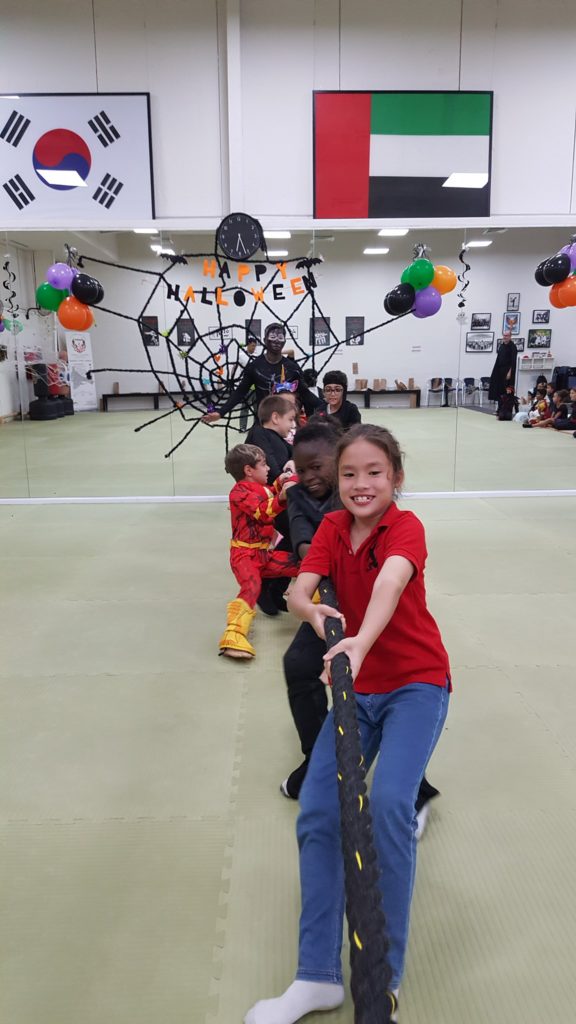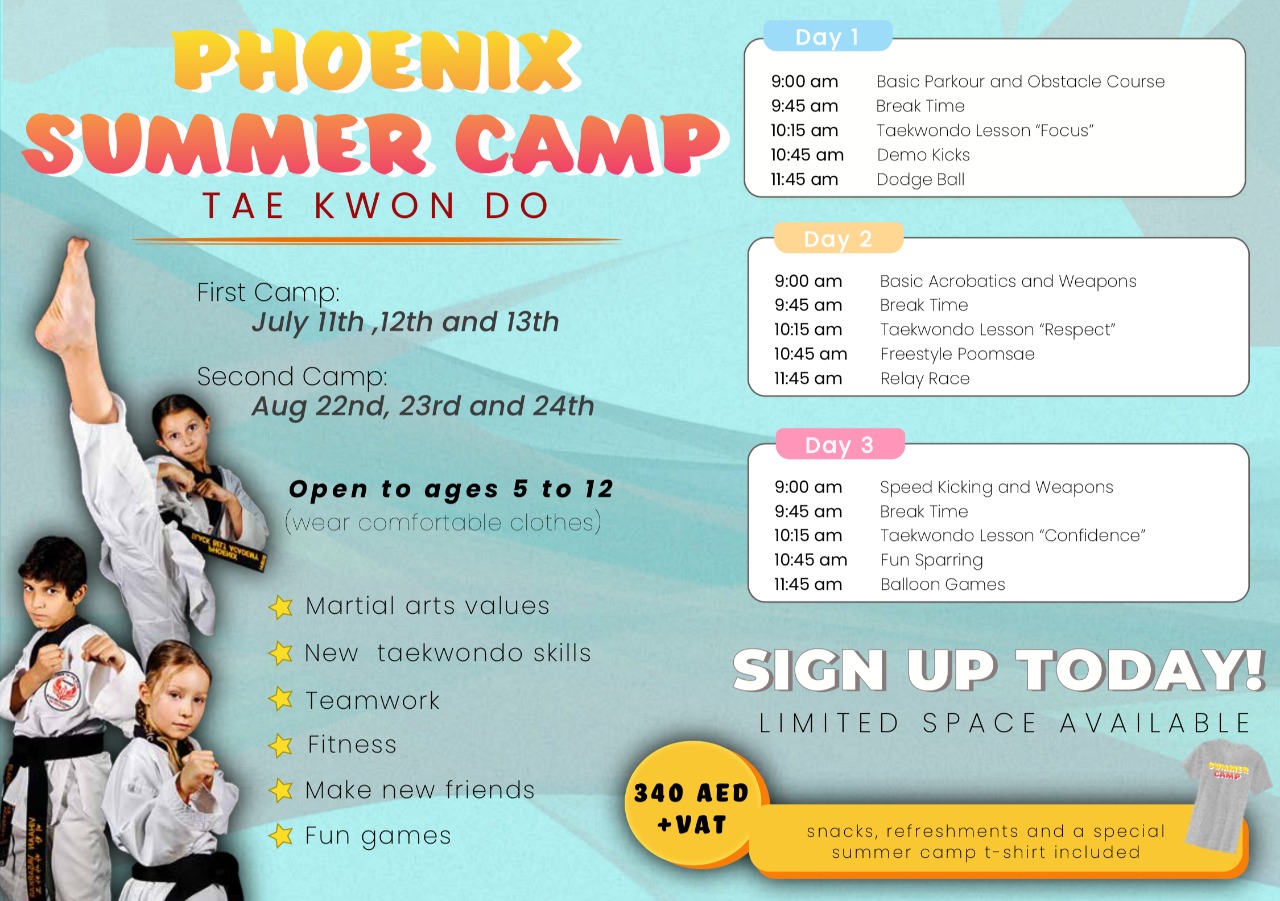 Phoenix Academy Summer Camp is back! After last summer's isolation due to COVID restrictions we are proud to announce the Annual Summer Camp is here at last for all belt levels from age 5-12. We will have games and skills workshops that cover poomse, weapons, fun sparring, and more! Don't miss basic Parkour obstacle course balloon games and the always popular DODGEBALL! 340 AED covers the three day camp, snacks, and a special camp T-shirt! Sign up today as space will be limited!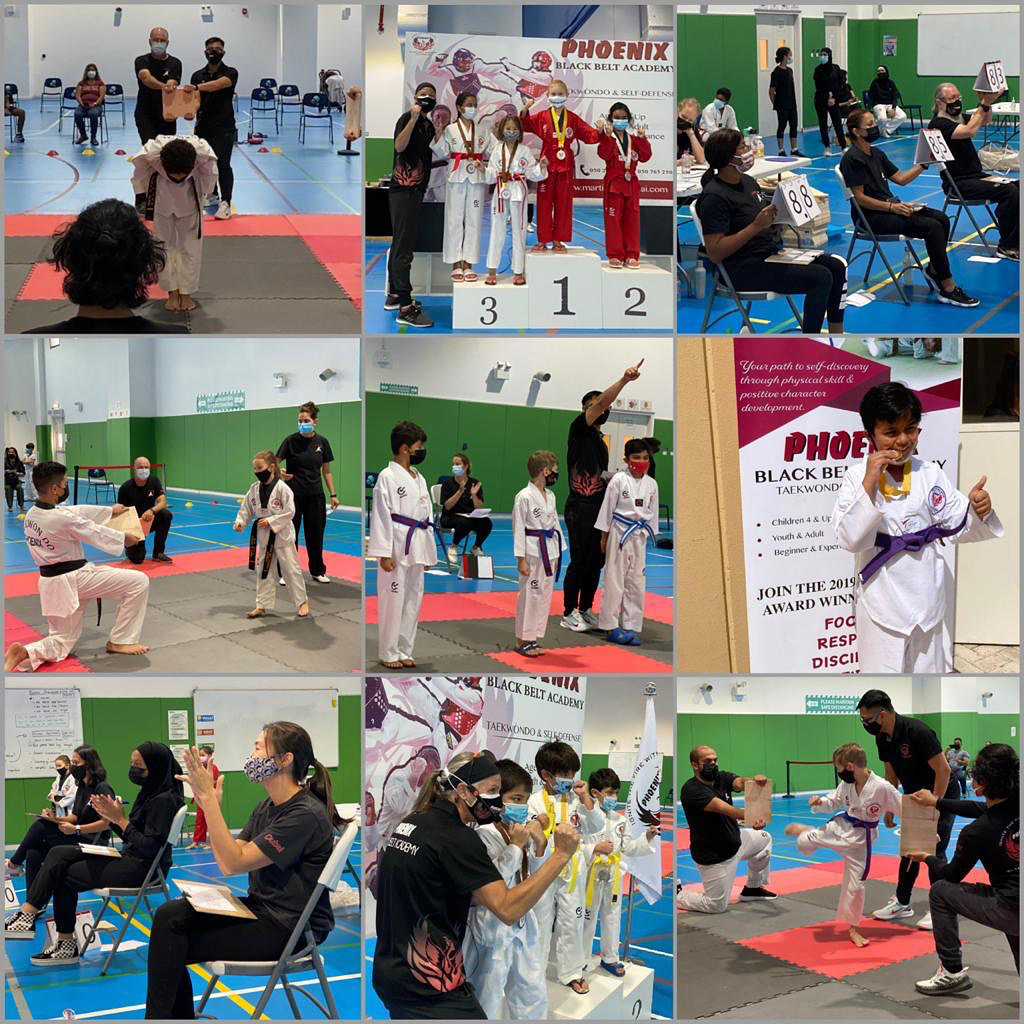 Phoenix Academy Third Annual Board Breaking Championship Another Great Success!
The third installment of our annual board breaking tournament was an amazing experience for everyone that came out to show their skills. Students from our Little Tigers age 4-5 were fierce competitors! More advanced belt levels and age groups had increasingly difficult breaking techniques such as jumping and spinning kicks that demanded a combination of precise timing and power to earn a gold medal! Many thanks to our adult students that volunteered to judge, referee, and organize the event to give our students the valuable experience of performing under pressure. Go Phoenix!
NEW STUDENT SPECIAL FOR 2021!!
We have a special offer for new students of any experience level, from ages 4 to 94, join us today and see why Phoenix Academy was named a Top Ranked Dojang by World Taekwondo Federation in Korea! For AED 200 we offer special class timings for four beginner classes over a 14 day period to see if our program is right for you. We also throw in a free Taekwondo uniform and belt to begin your journey. Learn discipline, self-defense, and self confidence while making new friends. Join Today!.
Happy 10th Birthday Phoenix Academy! 
It has been an amazing journey with many friends and families sharing with us along the way. We want to thank everyone that has supported our students, staff, and community over the years! From our humble beginnings at the American School of Dubai with a small class on February 23rd, 2011 to our growing classes at our modern facility in Al Quoz, and the COVID lockdown forcing us to switch to zoom classes. We have had many students earn their Black Belt over the years, our Competition and Demonstration Teams have won lots of trophies and medals, we sponsored First Aid and Leadership Seminars, Kids Night out and Halloween Parties too! We hope to continue for years to come and prove again that a Black

 Belt is just a White Belt t

hat never gave up!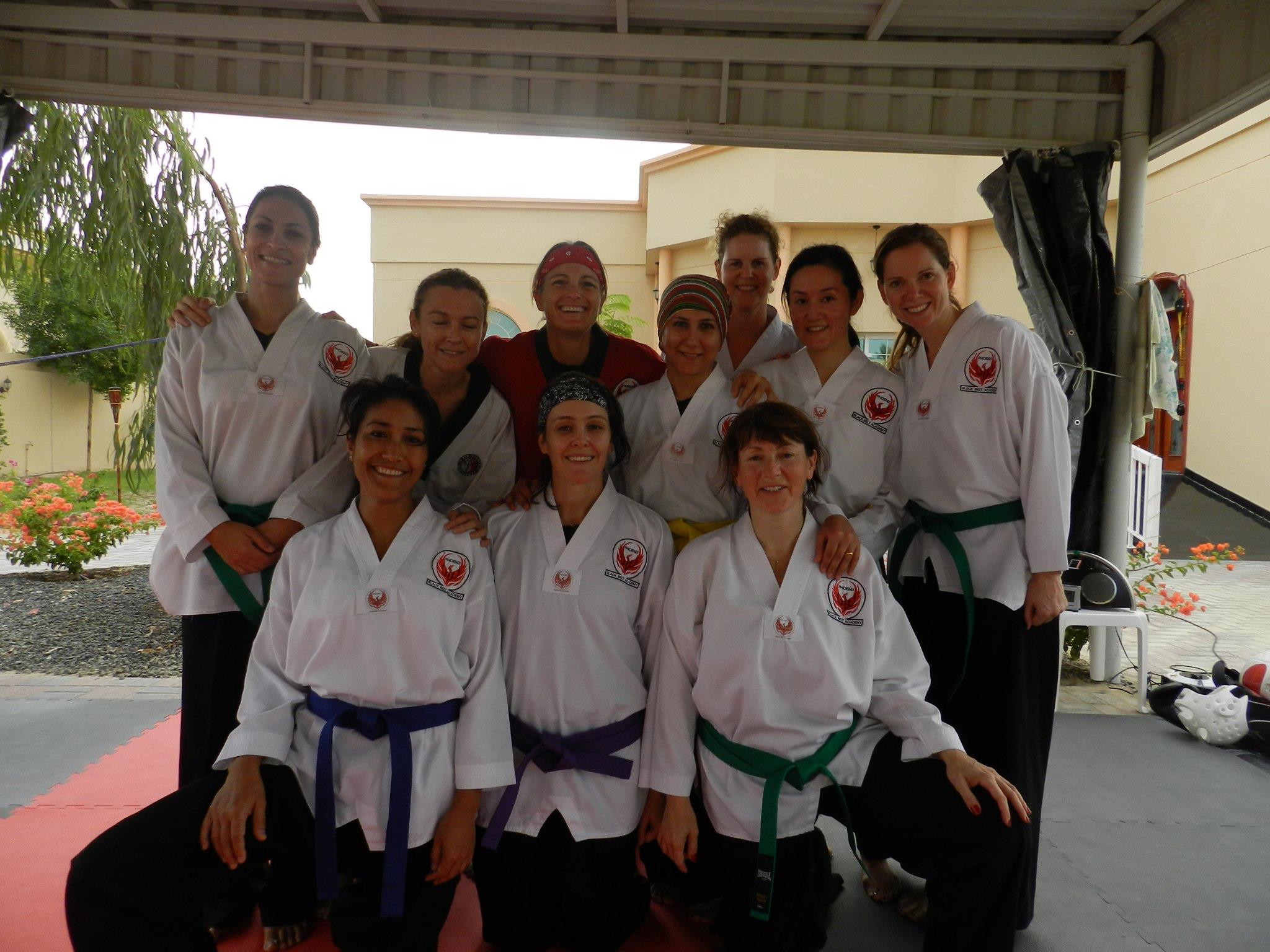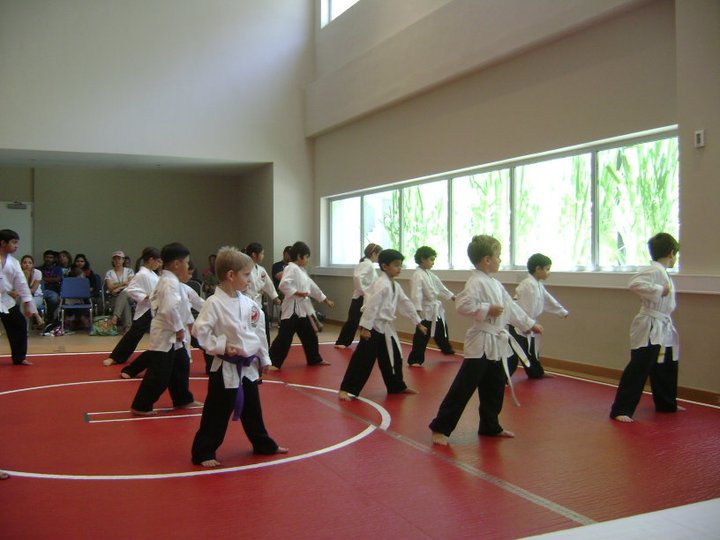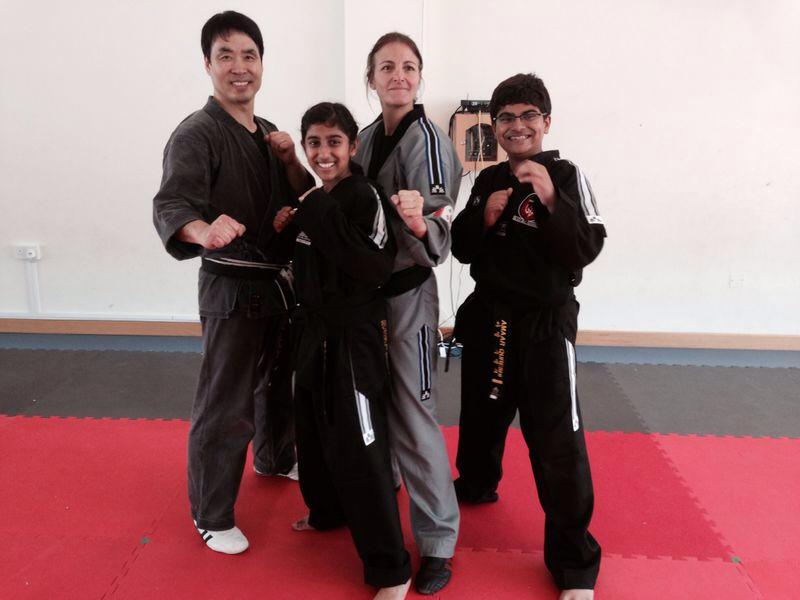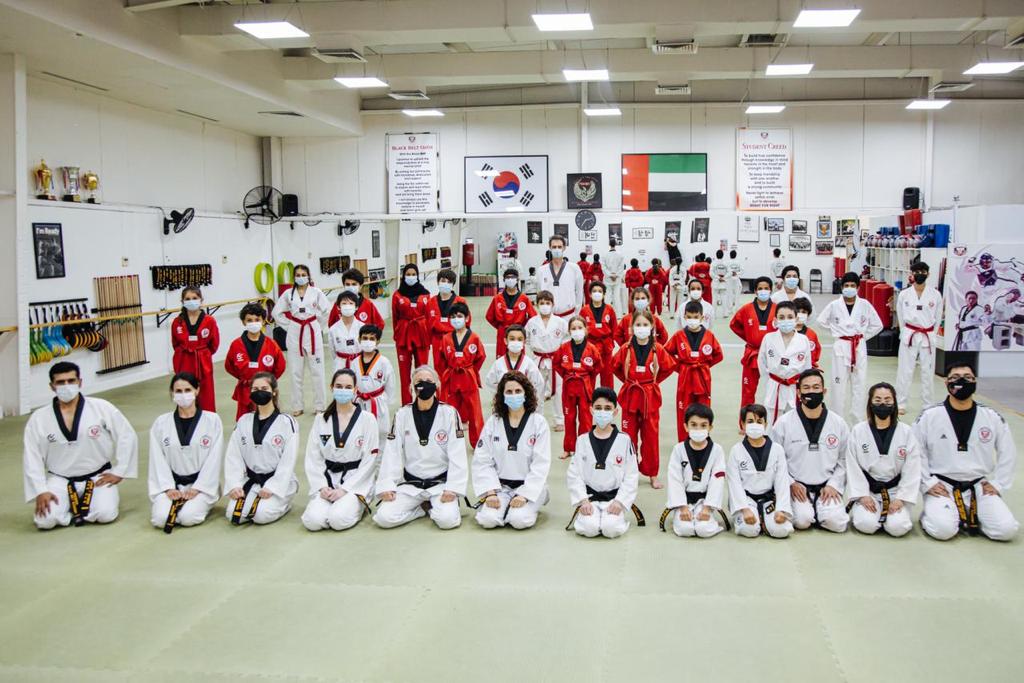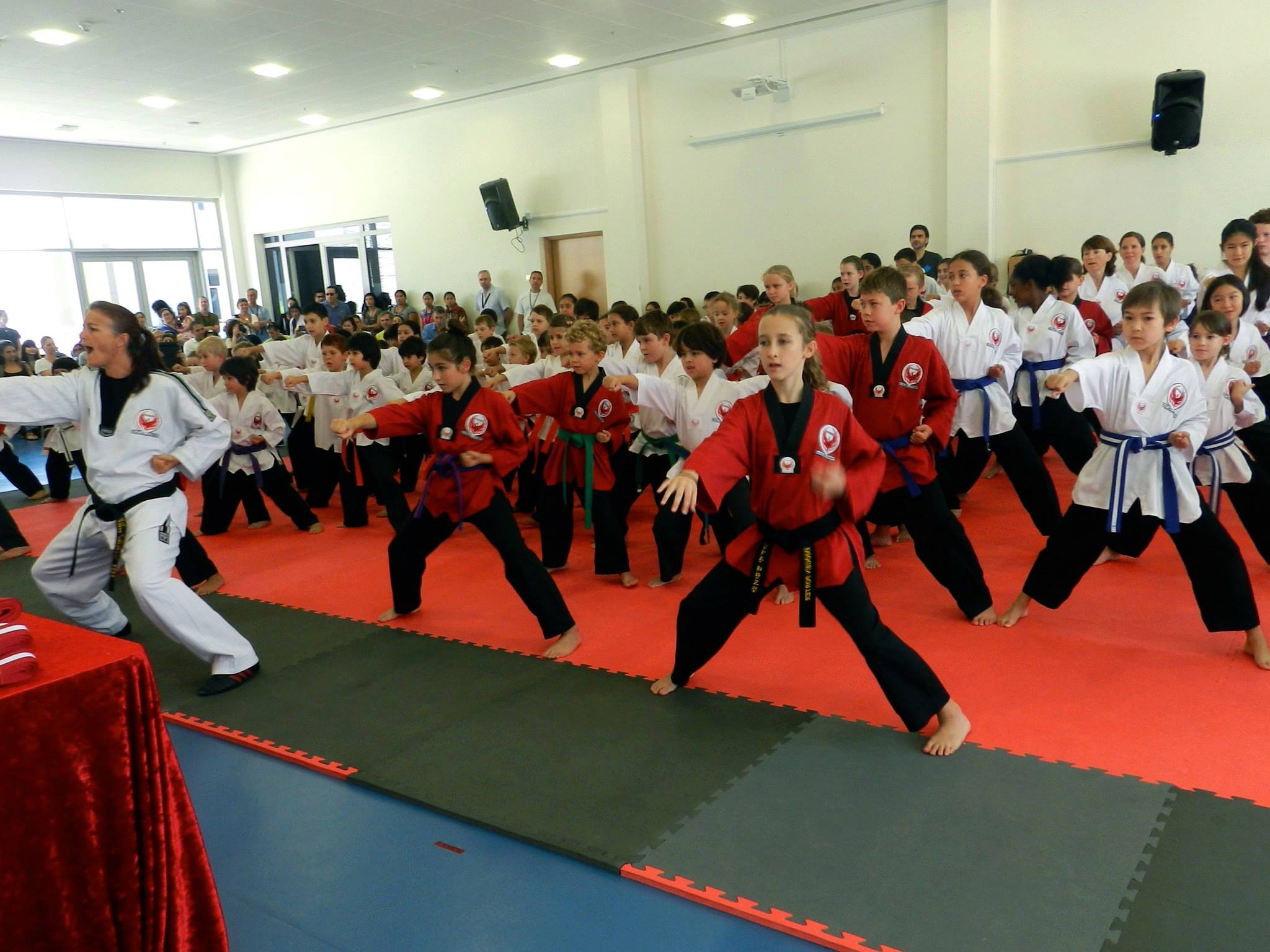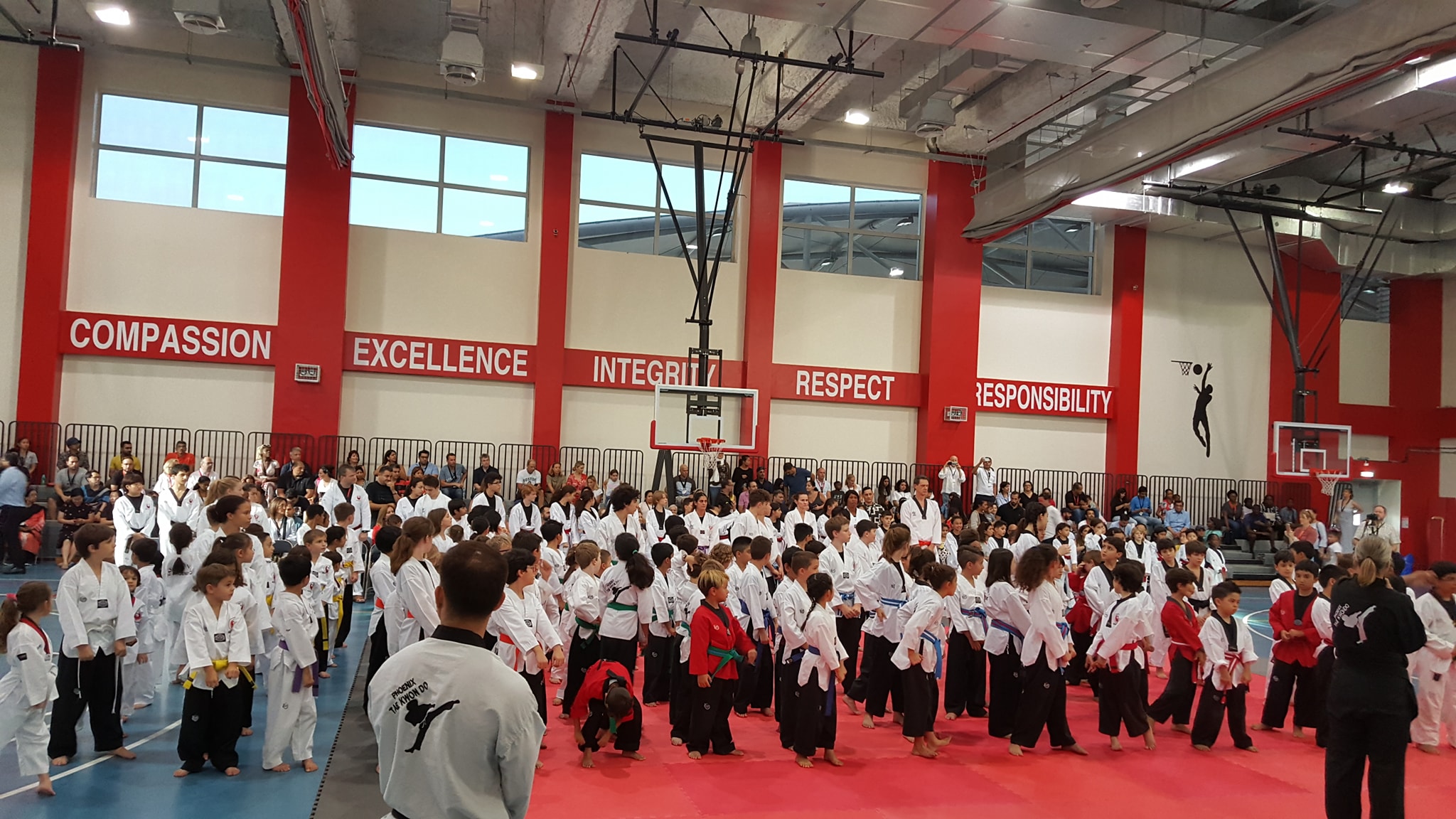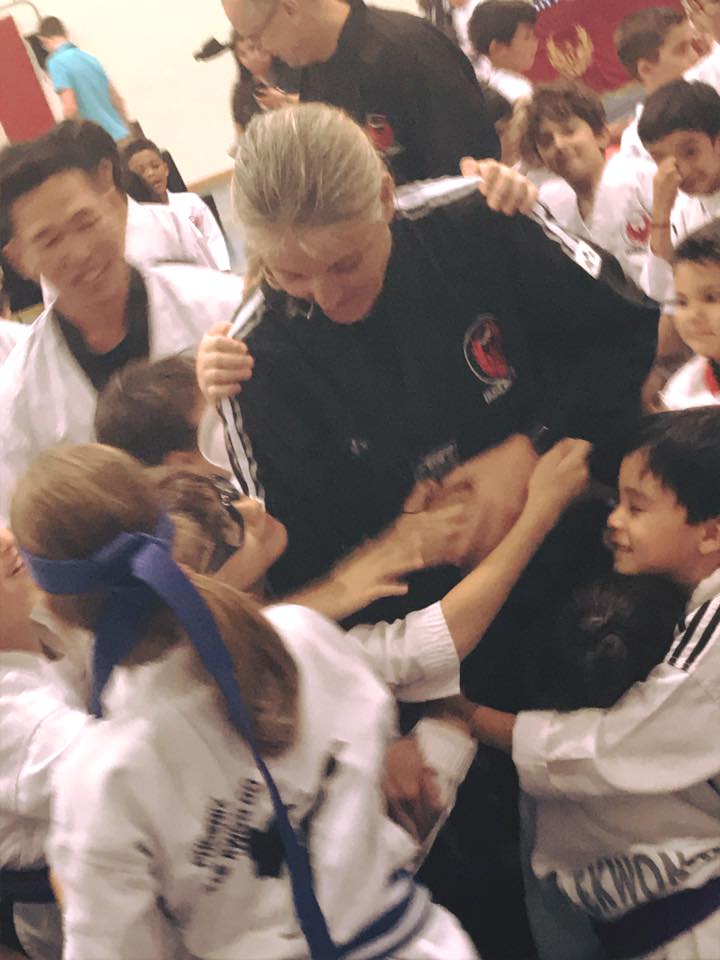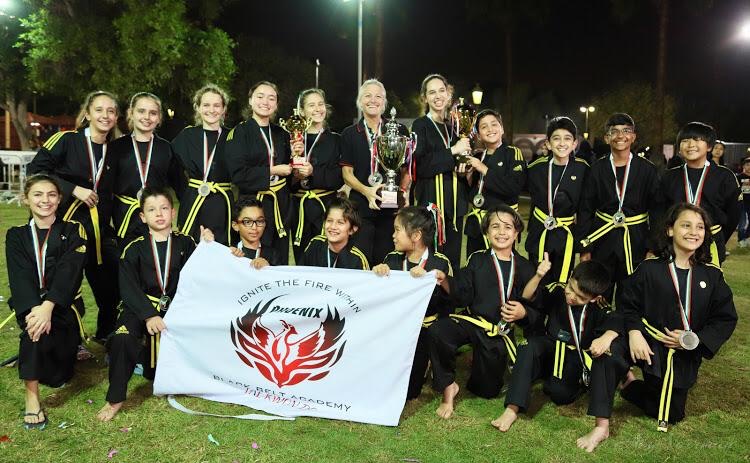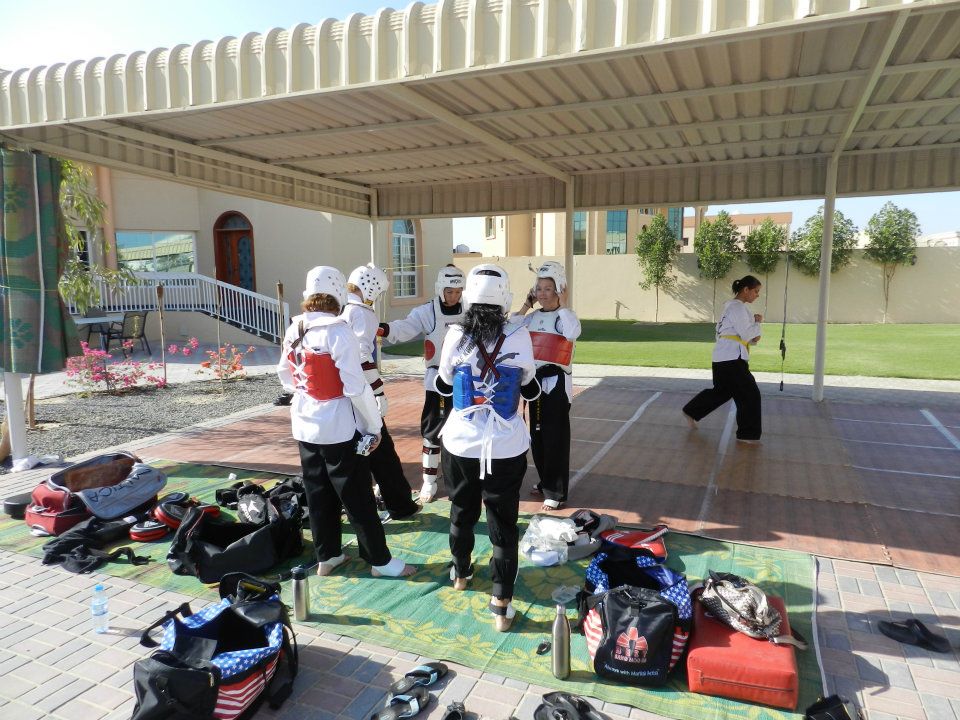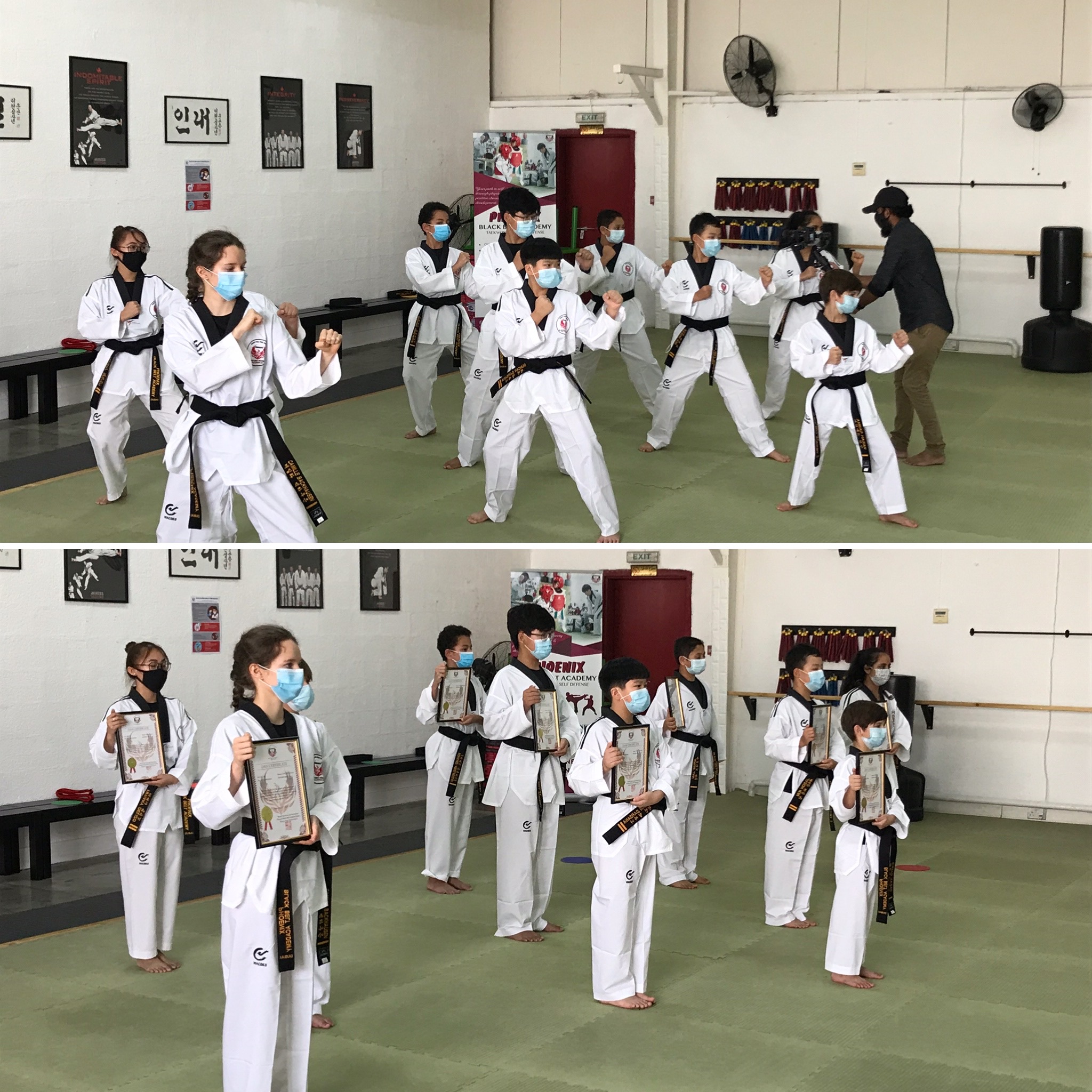 Congratulations to all New Black Belts!
Great job to all our newest Black Belt students that successfully earned your first Dan! Everyone worked very hard over the last few months with the COVID restrictions that made it even more challenging. We has most of the 3 hour test in our Dojang but held the board breaking portion of the test outdoors and on zoom so families and friends could cheer them on. It is an amazing accomplishment for students of all ages, so be proud of yourselves and thankful to your families that have supported you on this life journey. Well Done!!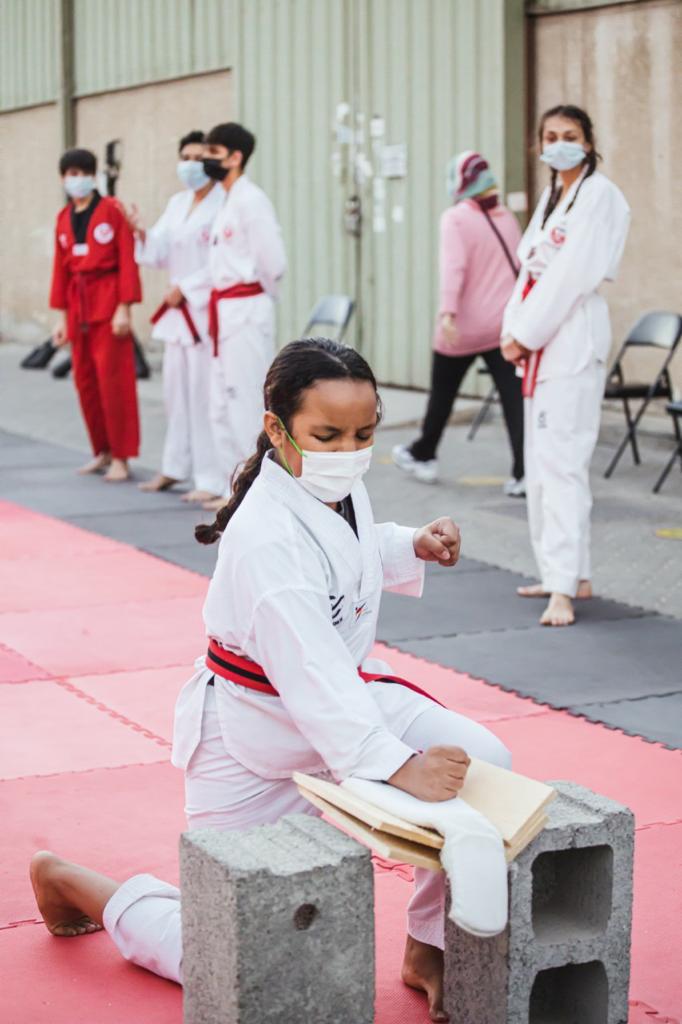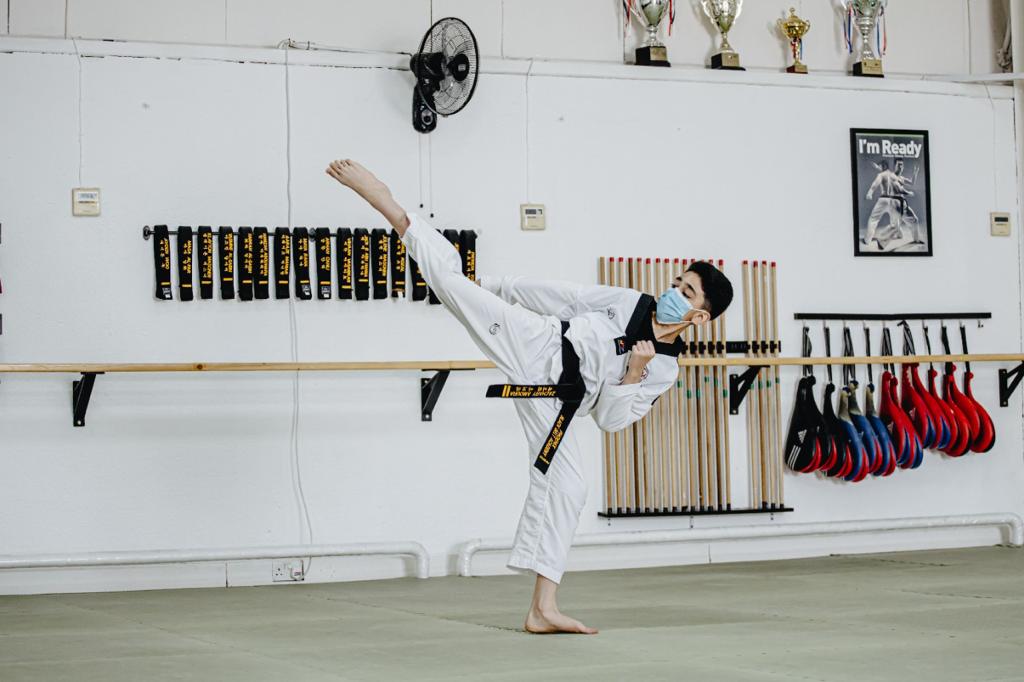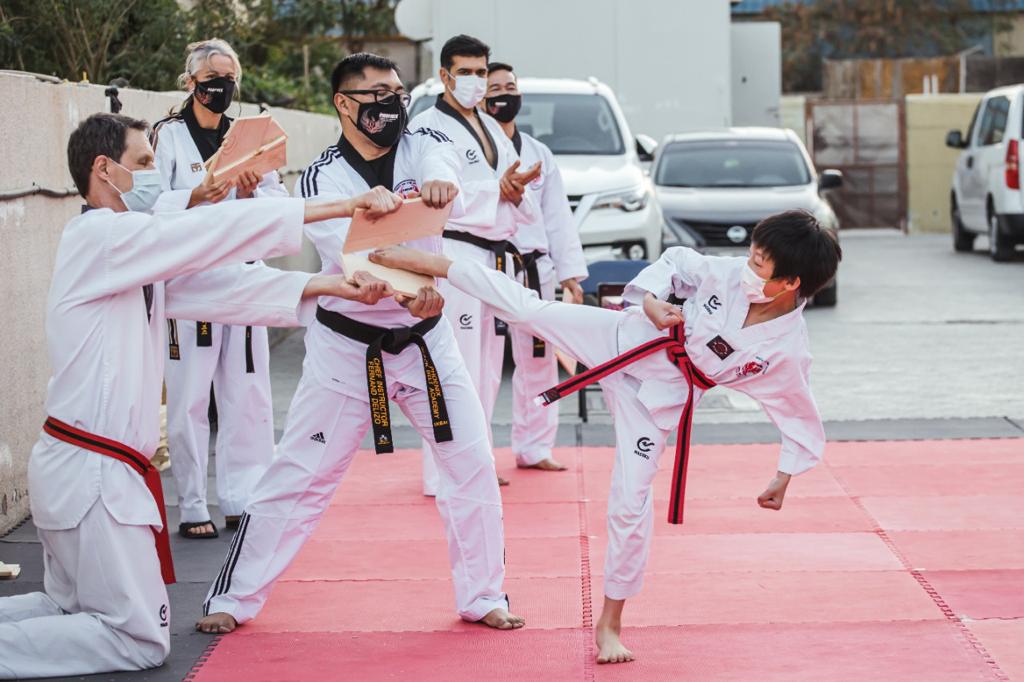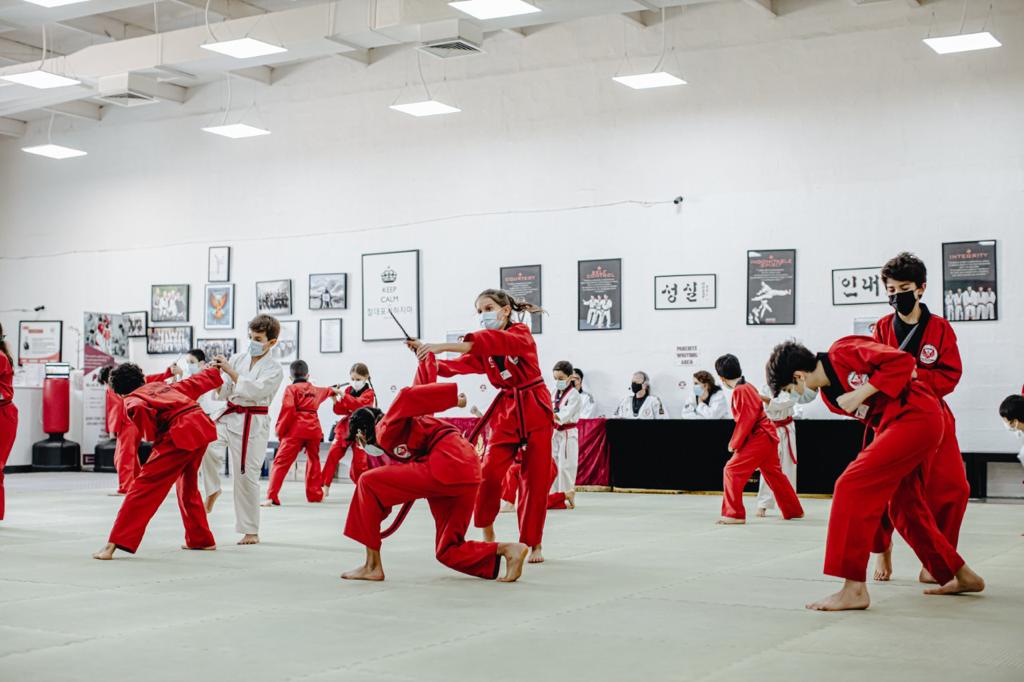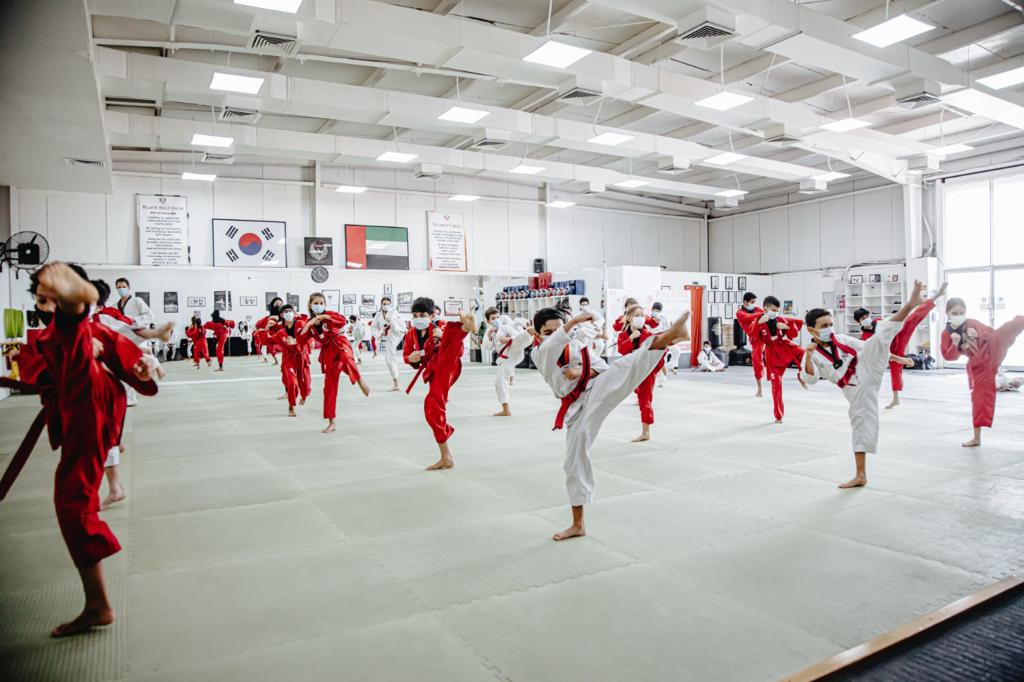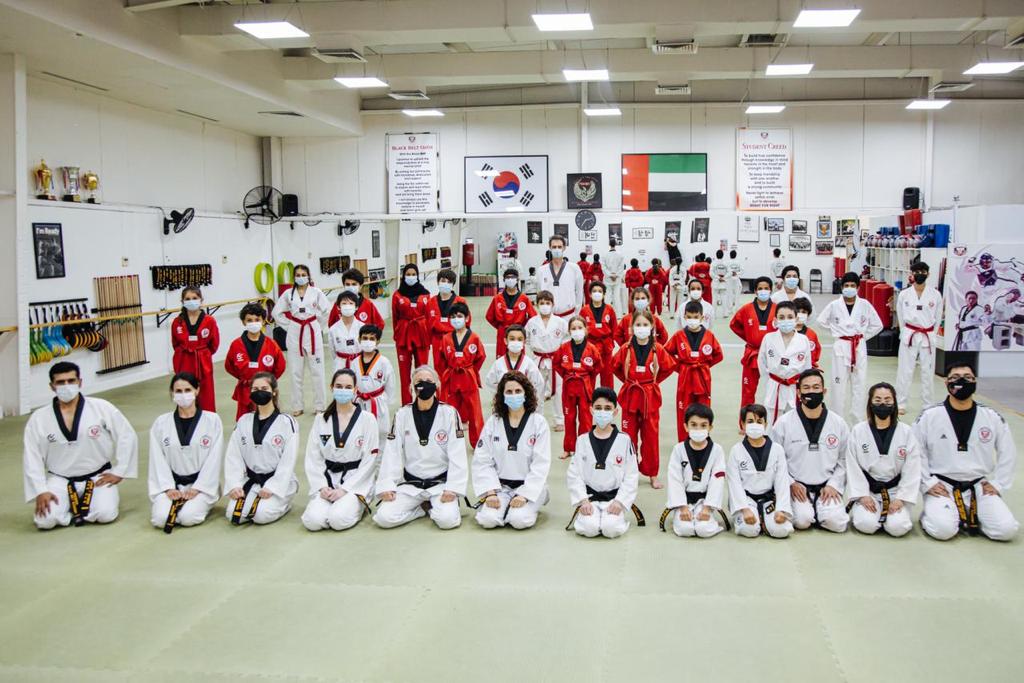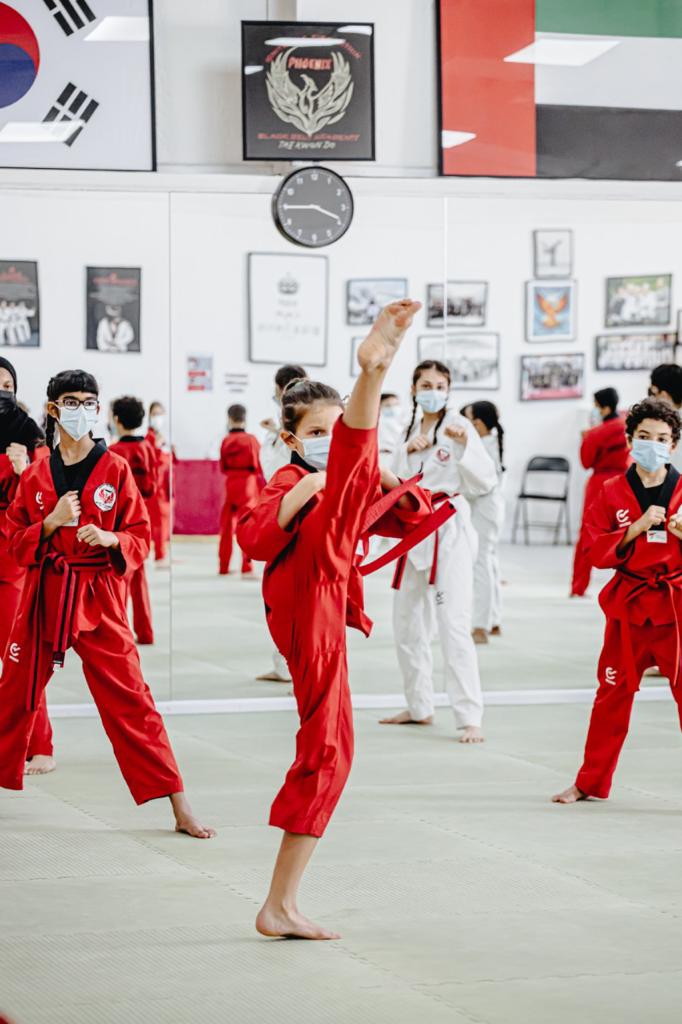 Belt Testing Schedule 2020-2021
See our updated belt testing schedule for all ranks and age groups for the coming season. Plan your training and class attendance starting today! These dates and timings may be subject to change so check back and follow us on social media to get any updates.
Poomse Skill Series Workshops!
Sign up now for this years Poomse/Form Skill Workshop series being offered this fall. There will be four different levels: Basic, Intermediate, Advanced, and Master Levels. We are offering five sessions to strengthen your foundation in stances and techniques, building on this to improve your precision and strength. There will be demonstrations on how these forms have many practical applications in self defense and daily life. Come see what Master Graves learned at the Masters Class in South Korea to improve your skills, confidence, and performance at the next belt testing!
UPDATED MEMBERSHIP GUIDELINES FOR COVID-19 REOPENING
Please review our updated Membership Guidelines to ensure the continued health and safety protocols mandated by the UAE Ministry of Health for all sports academies. The protection of our members and families is our top priority as we reopen our academy. Thank you for your continued cooperation.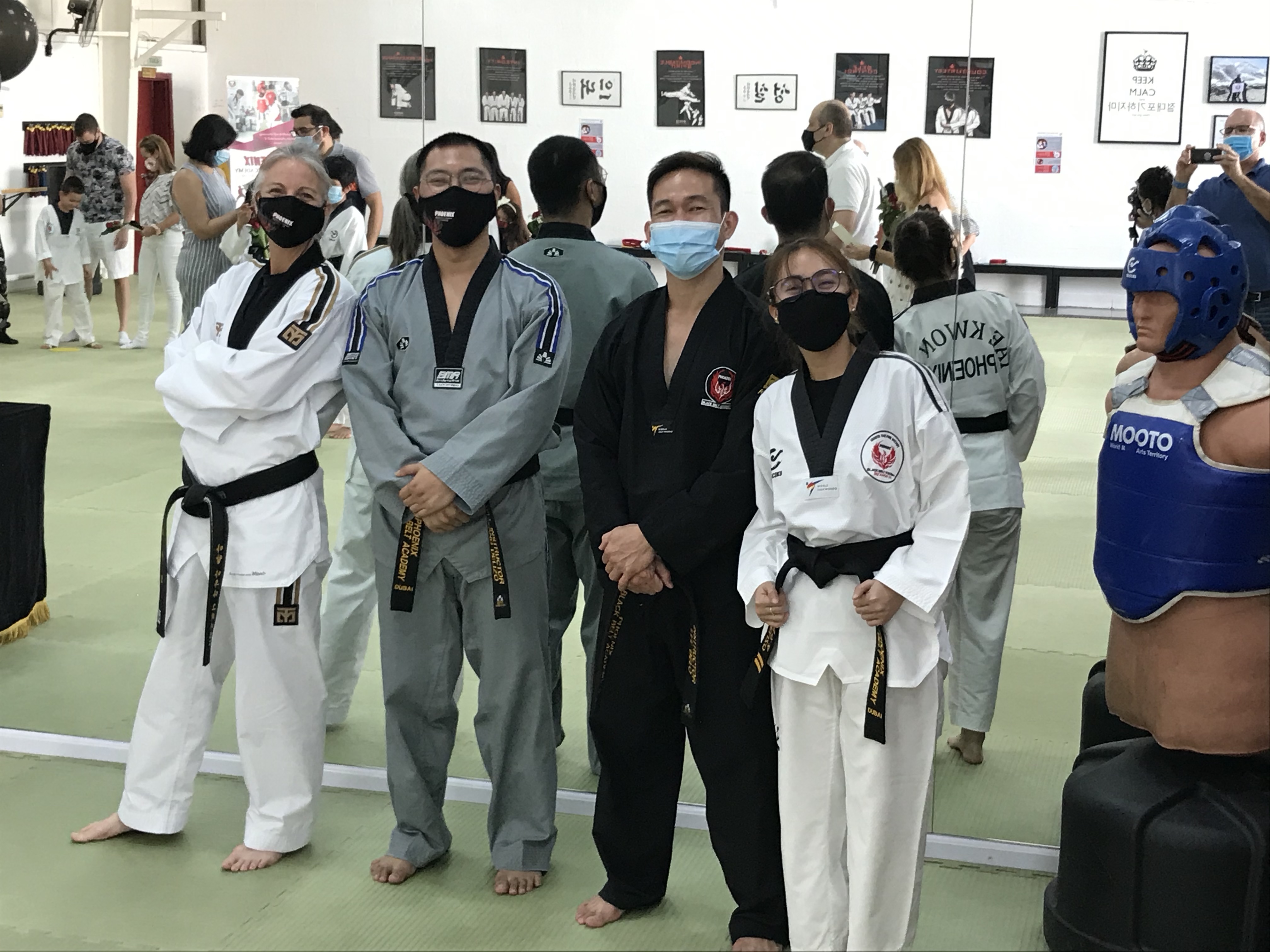 Here is your free report on making your child's birthday party fabulous and worry-free (download PDF)
Your child spends a whole year in anticipation of this one very special day. Their birthday is their day to shine, when he or she is the star of the show and their friends join them to celebrate another year.
As parents, we do everything to make this day special because we know that it's more than just a year that is being celebrated – we have the perspective to know that our child is experiencing a personal milestone that only happens once in a lifetime.
While some parents seem to be able to plan and execute a perfect party with minimal effort, for many of us, hosting the perfect party is a challenge, to say the least.
We consult our friends, we contact our social media networks and we read every magazine article we can get our hands on.
Before long, we discover one interesting fact. Everyone's advice is slightly different. So we're left with the dilemma — whose advice do you listen to?
Or, if you're the kind of parent who is continually adding to that bulging file folder of birthday cake ideas, goody bags and game suggestions, you sometimes run into this problem — life happens. You run out of time, you lose the folder or nothing seems to be good enough to suit your child's interests or disposition.
These are the times that many parents turn to the real experts, those of us who specialize in holding birthday parties. We are best positioned to offer some real-world guidance based on experiences and observations from literally hundreds of parties.
Our facility, a popular and well-respected martial arts academy, hosts parties for boys and girls of all ages, all the way up to teens — so the advice we are sharing with you is based upon a wealth of experience with kids of all ages.
Keep reading for the practical kind of advice every parent needs in order to stop worrying — and bring on the fun.
Party planning issues
By having a solid game plan, you have a good foundation to build upon. That's why taking the time to determine some basics in advance is crucial to party success. Here are some answers to some of the most commonly asked questions that we hear from parents.
Q: What's the best time of day for a child's party?
A: Generally speaking, birthday parties are held around midday. It's up to you to determine whether this means late morning, noon, early afternoon or mid-afternoon. As you make that decision, be sure to base it upon your child's peak hours of the day — you want him or her to enjoy every minute.
Also note that, if you're having a party outside your home, call the facility well in advance to schedule the party around their availability. Keep in mind that different party providers set aside different times to host parties.
Q: How do I select a place to hold the party?
A: You'll want to base it on on your child's interests — after all, the party is for your child and he or she should enjoy the setting, particularly by feeling comfortable with the people facilitating the party. Also consider the guests; your child's friends should also be comfortable in the chosen environment.
Q: What's a good length for a party?
A: One and a half to two hours is standard. You'll want to build in enough time for a fun activity, time for food, cake and the gift opening. Try to avoid micromanaging the children's activities. If they're having fun with a particular activity, let them be. While you want to keep things moving at a fun and active pace, a skilled party facilitator knows how to read the children to best determine the flow of the party.
Q: What is a good number of kids to invite?
A: You should have that discussion with the birthday party provider. There needs to be adequate supervision, so ask about the ratio of kids to activity leaders. Good supervision is crucial.
Q: What questions should I ask a party provider?
A: Think of all possible outcomes to the situation. It might help to think like an outside parent. If your child was invited to this type of party, what questions would you have?
One of the most important questions is: Will the party be led by someone who knows how to work with kids of your child's age to make sure there is no downtime and everyone attending the party has a great time? Your role should be to greet the kids and then step back and take a lot of pictures. You don't want to have to step in to entertain a group of kids that are bored or running around wild.
Birthday Party Basics
Once you've spoken with your birthday party provider and settled upon a date and time, much of the rest should fall into place.
Q: How soon should I send out invites?
A: Once you confirm the date and time of the party, you should send out the invitations. Make sure the other parents understand that, if they have any questions or concerns, they should contact either you or the party facility.
Q: What if I don't hear back from parents?
A: Make it as easy as possible for parents to contact you. Provide your email, your home telephone number and cell phone number. That will allow other parents multiple options for contacting you with their RSVP.
Q: How should I advise parents to dress their children?
A: These days, birthday parties are more active than ever. The days of dressing up your 5-year-old in his or her "Sunday best" for a friend's birthday party is gone. Today, kids attend birthday parties with the expectation that they will be active and maybe also a little bit messy.
On the big day
Q: Are there certain types of games that are popular with everyone and are there types of activities that I should know to avoid?
A: We tell parents that the more active and focused the children are, the more fun they will have. First of all, the kids at the party will be very excited to be together in a new place. Sometimes all the kids will know one another, sometimes they don't. Regardless, emotions are high and they need a positive outlet. A good birthday party provider will be able to channel the children's enthusiasm through games and high-energy activities.
Q: What kinds of things should a birthday party provider do to make the birthday child feel special?
A: The birthday child deserves particular recognition, but we never lose sight of the fact that at our school, our mission is to make every child who walks through our doors feel welcome and special. We provide encouragement and praise for everyone in all of the birthday activities.
Q: What about the goody bags?
A: A goody bag is a thank-you gesture that is a thoughtful parting gift. Most people keep it simple — a few small pieces of candy and a pencil or other small trinket. In some cases, the birthday party provider will also include a small token such as a coupon or pass that encourages people to revisit the facility.
Q: Once the party is over am I expected to do cleanup?
A: Absolutely not! This is your child's special day and you should sit back, enjoy and snap plenty of photos to preserve the memories.
Why a martial arts party?
In our experience, kids of all ages love martial arts and consider it cool and fun. That's reason one. If you hold a party with us, we guarantee your child will be bragging about it for months.
The second reason is that our birthday parties are supervised by professional martial arts instructorsfrom beginning to end. We don't allow kids to be bored or to run around wild. Instead, we structure each party with non-stop activities, which always include learning some cool martial arts moves.
The third reason is that all the kids attending the party will leave with some new life skills, including a boost in self confidence and better self discipline. You will notice the difference.
We hope this report provided some valuable tips for putting on a great birthday party. If you would like to learn more about having a party at our martial arts school, please contact us and we'll be happy to answer any questions you may have.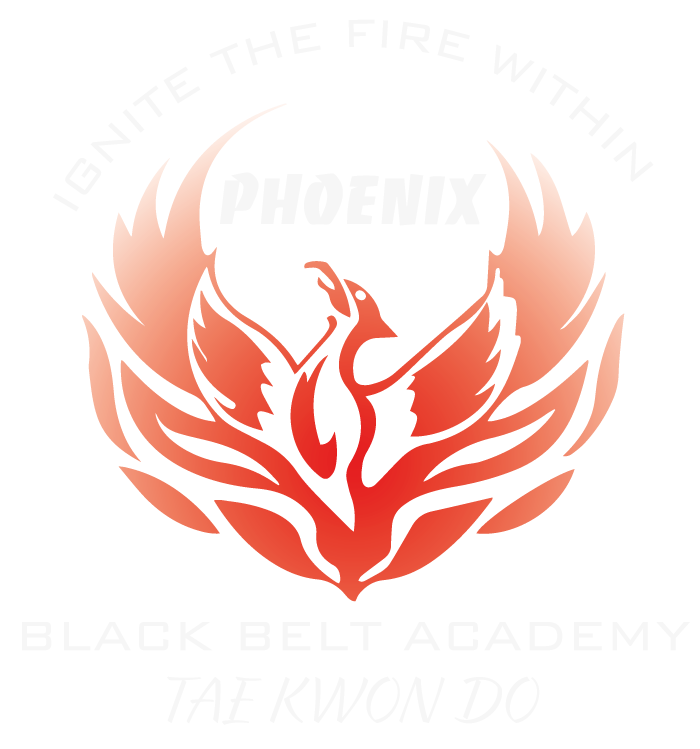 050 203 5962 / 050 765 2502
Phone Hours: Sun-Thu (8am-8:30) Fri-Sat (8am-7pm)
Mon (3:00pm-8:30pm)
Tue (3:00pm-8:30pm)
Wed (3:00pm-8:30pm)
Thu (3:00pm-8:30pm)
Fri By Appointment
Sat (8:30am-4:00pm) By App (4pm-6pm)
Sun (8:30am-4:00pm) By App (4pm-6pm)
Al Noon Sport Center
Al Quoz Area 4
14 25 Street 
Dubai, United Arab Emirates