IGNITE THE FIRE WITHIN
Latest News
Belt Testing Schedule 2020-2021
See our updated belt testing schedule for all ranks and age groups for the coming season. Plan your training and class attendance starting today! These dates and timings may be subject to change so check back and follow us on social media to get any updates.
Poomse Skill Series Workshops!
Sign up now for this years Poomse/Form Skill Workshop series being offered this fall. There will be four different levels: Basic, Intermediate, Advanced, and Master Levels. We are offering five sessions to strengthen your foundation in stances and techniques, building on this to improve your precision and strength. There will be demonstrations on how these forms have many practical applications in self defense and daily life. Come see what Master Graves learned at the Masters Class in South Korea to improve your skills, confidence, and performance at the next belt testing!
UPDATED MEMBERSHIP GUIDELINES FOR COVID-19 REOPENING
Please review our updated Membership Guidelines to ensure the continued health and safety protocols mandated by the UAE Ministry of Health for all sports academies. The protection of our members and families is our top priority as we reopen our academy. Thank you for your continued cooperation.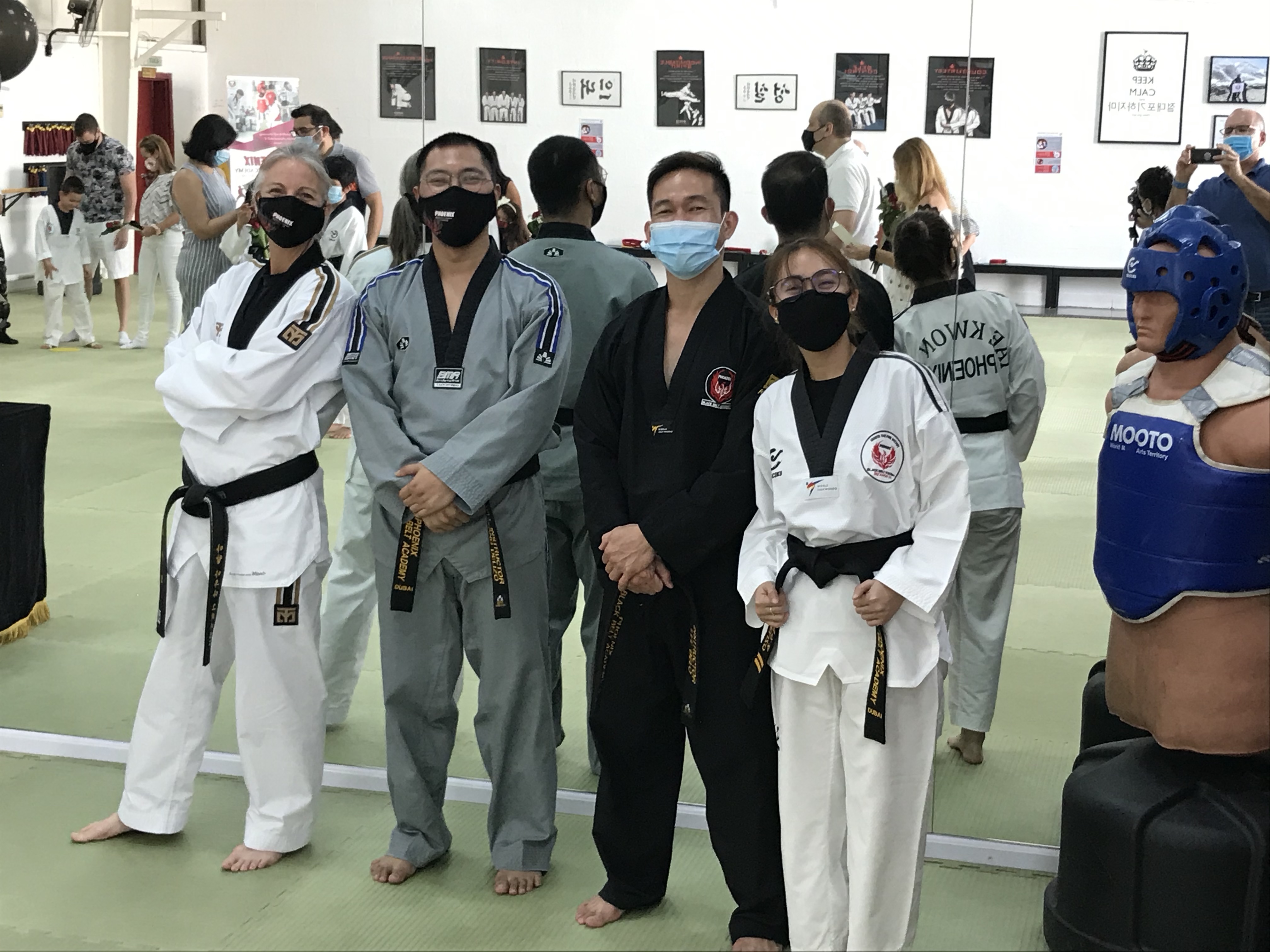 Great job to our newest Black Belts! You had an amazing test despite all the restrictions such as Zoom classes for several months and training so much at home. Everyone did a great job showing your skills and really earned the rank of First and Second Dan Black Belt. The day after the test we welcomed a limited number of family and guests to the formal Awards Ceremony to officially present each student with a certificate and Belt that Master Graves personally tied on. A great way to honor all your hard work and dedication.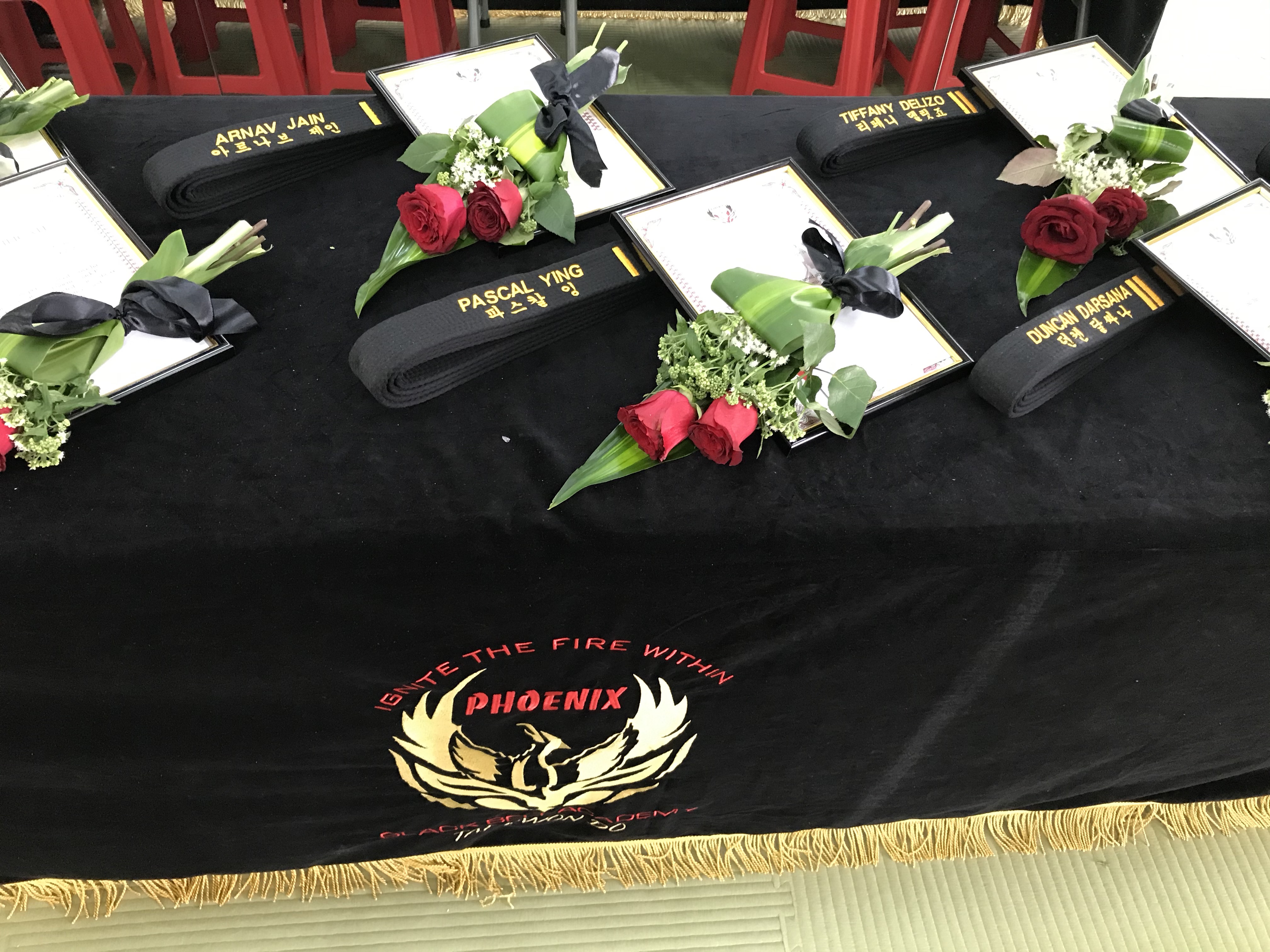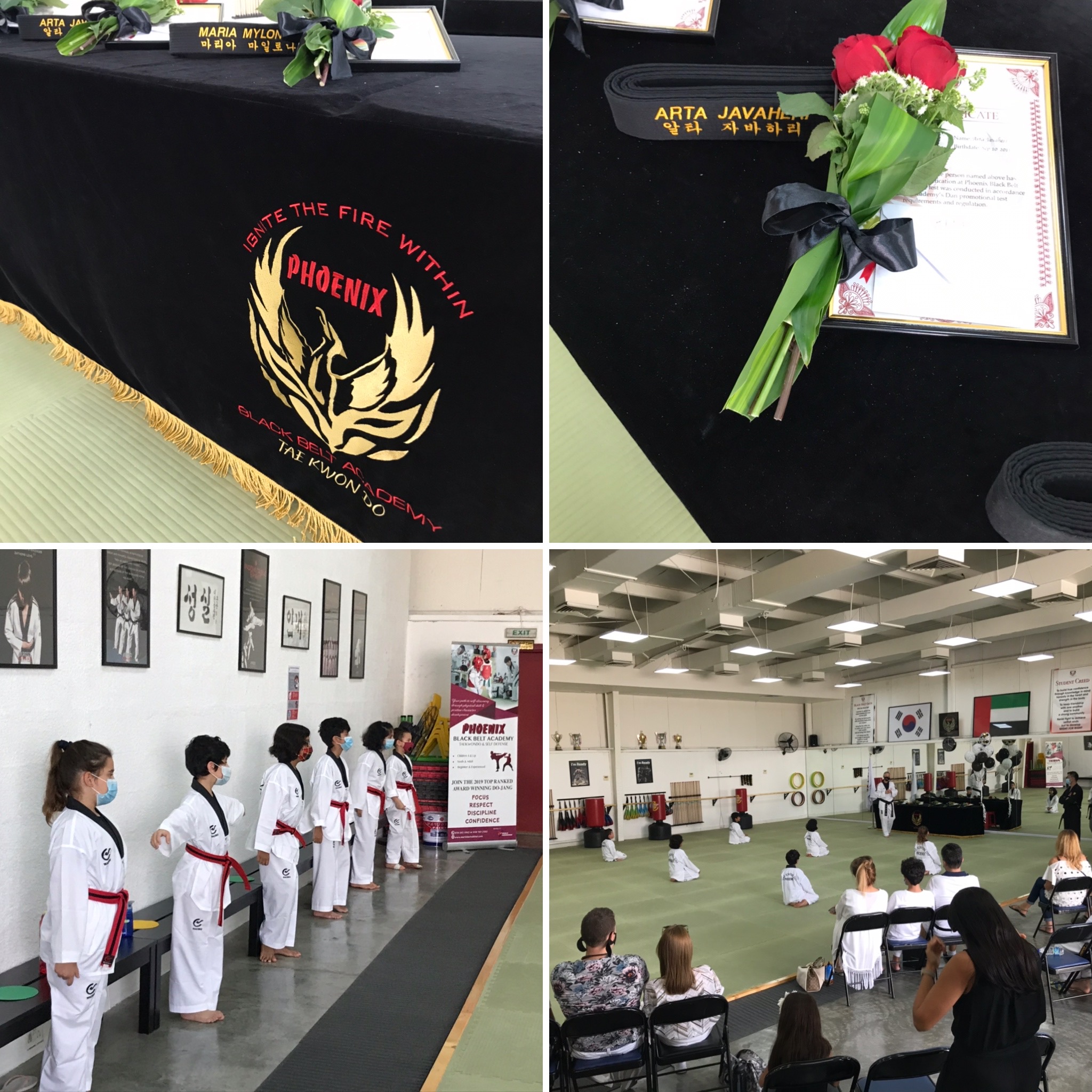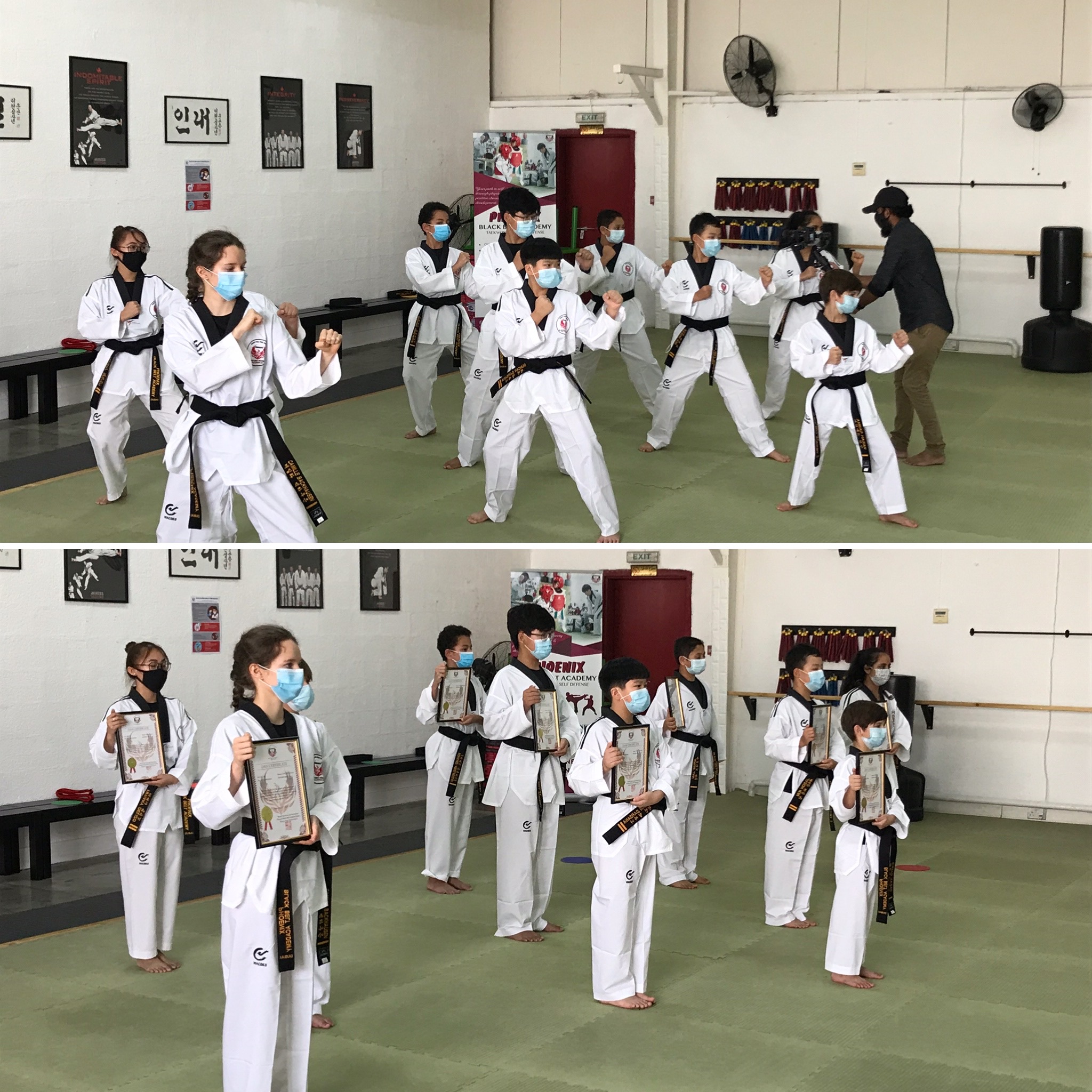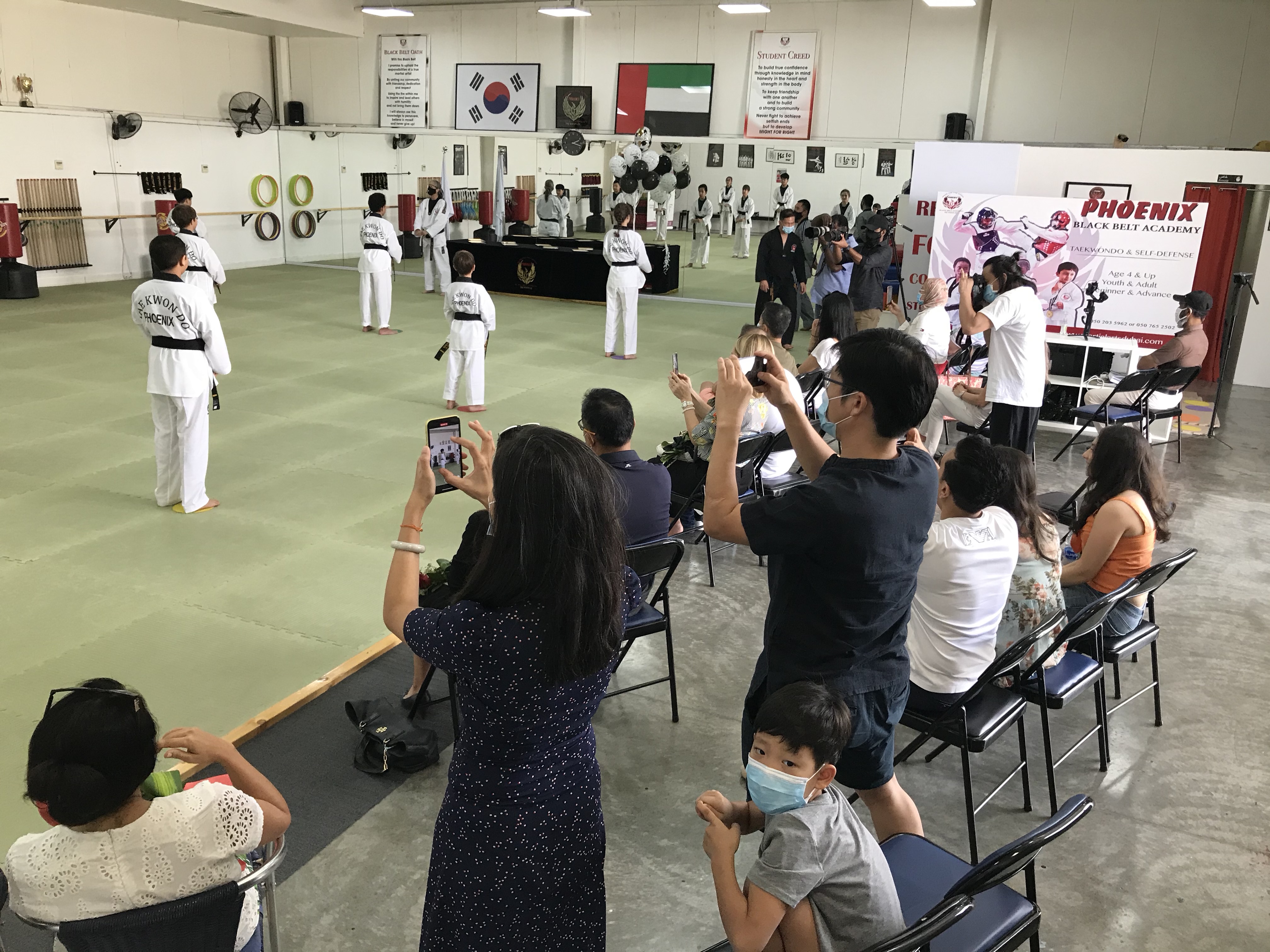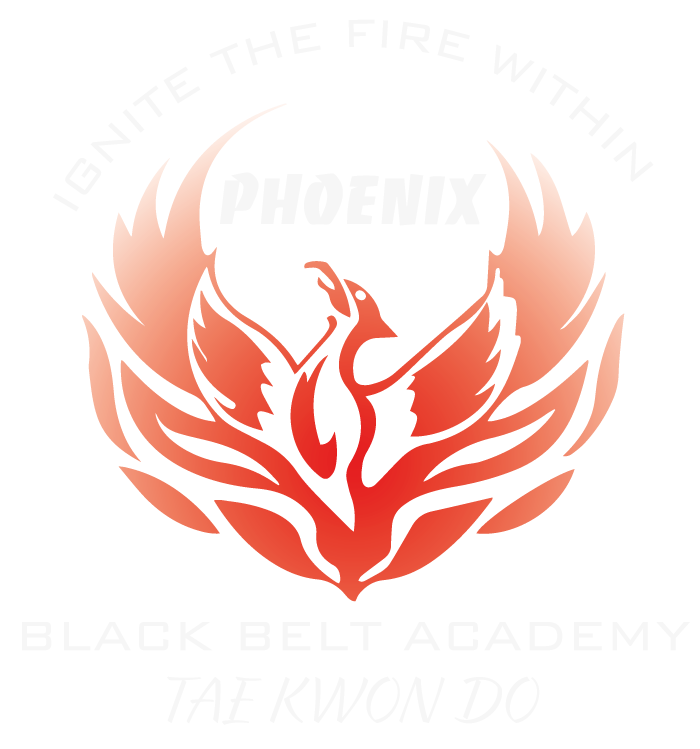 050 203 5962 / 050 765 2502
Phone Hours: Sun-Thu (8am-8:30) Fri-Sat (8am-7pm)
Sun (3:45pm-8:15pm)
Mon (8:30am-9:30am) & (3:30pm-8:15pm)
Tue (3:45pm-8:15pm)
Wed (8:30am-9:30am) & (3:30pm-8:15pm)
Thu By Appointment only (3pm-6pm)
Fri (8:30am-2:00pm) By App (2pm-4pm)
Sat (8:30am-2:00pm) By App (2pm-4pm)
Al Noon Sport Center
Al Quoz Area 4
14 25 Street 
Dubai, United Arab Emirates