IGNITE THE FIRE WITHIN
Our Programs ADULTS
 They cope up with stress and pressure from work and from their daily routine better and they enjoy peace of mind learning self defense while staying fit. CHILDREN
The focus of Martial Arts Dubai includes increasing self-confidence, improving focus and determination, optimizing physical fitness and developing strong self-discipline.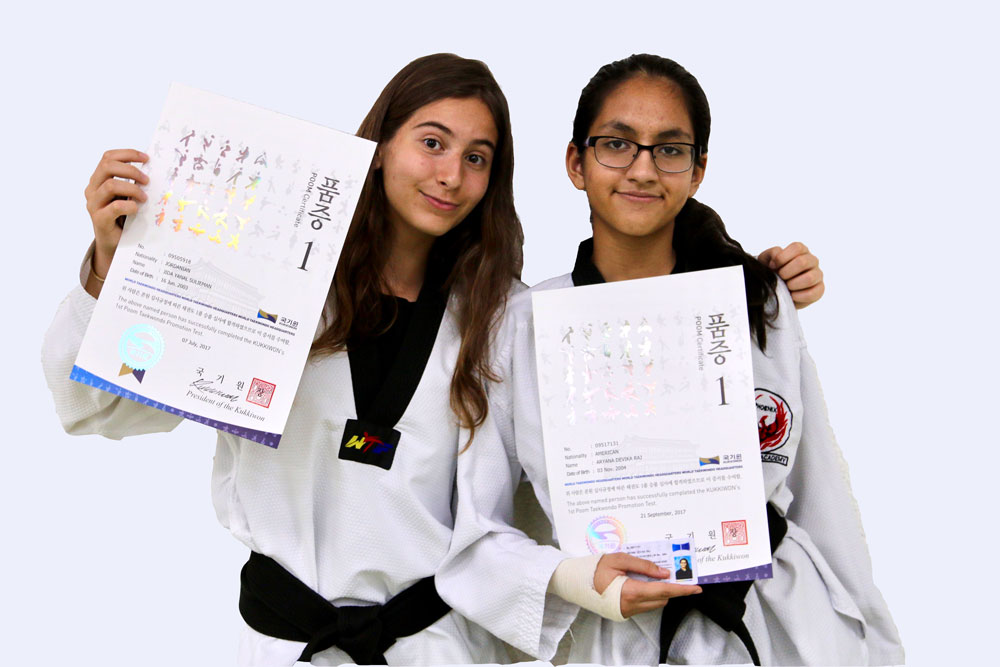 Children PROGRAM
DUBAI MARTIAL ARTS BUILDS YOUNG MINDS AND BODIES
Phoenix Black Belt Academy in Dubai, offers children's martial arts programs that are high-energy, fun, challenging, and interactive. Meeting new friends is still a big reason why children from every background love belonging here and keep coming back.
The ultimate goal of Phoenix Academy is to improve children's fitness and self-esteem. We know how children could have confidence issues due to circumstances at home or school. Learning martial arts in a supportive, encouraging environment, we acknowledge not only their achievements when they succeed, but also their efforts as they learn. Our motto is "A Black Belt is a White Belt that never gave up!" Being supported by instructors and friends as they learn at their own pace, then building on basics they progress to more advanced levels. This is a structured, step by step process that is our proven formula to achieve self-confidence and successful habits that will last a lifetime.
Our structured program will develop students' overall physical fitness and coordination. Learning Tae Kwon Do can be physically challenging but also very rewarding. It involves working all the muscle groups that help develop children's growing bodies properly. But more than the physical benefits, we use martial arts as mechanism to develop respect to everyone, good character, and a positive outlook in life. Master Graves Believes that with a strong attitude you can achieve your goals, in life and in Martial Arts.
We have separate classes for different age groups for Children's Tae Kwon Do to ensure that every student is challenged according to age and skill level. 
Little Tigers – Age 4-5

Kids – Age 5-12

Youth – Age 13 & Up (transition to Adult Tae Kwon Do)
Here are some of the traits that we aim to develop in teaching martial arts to the kids.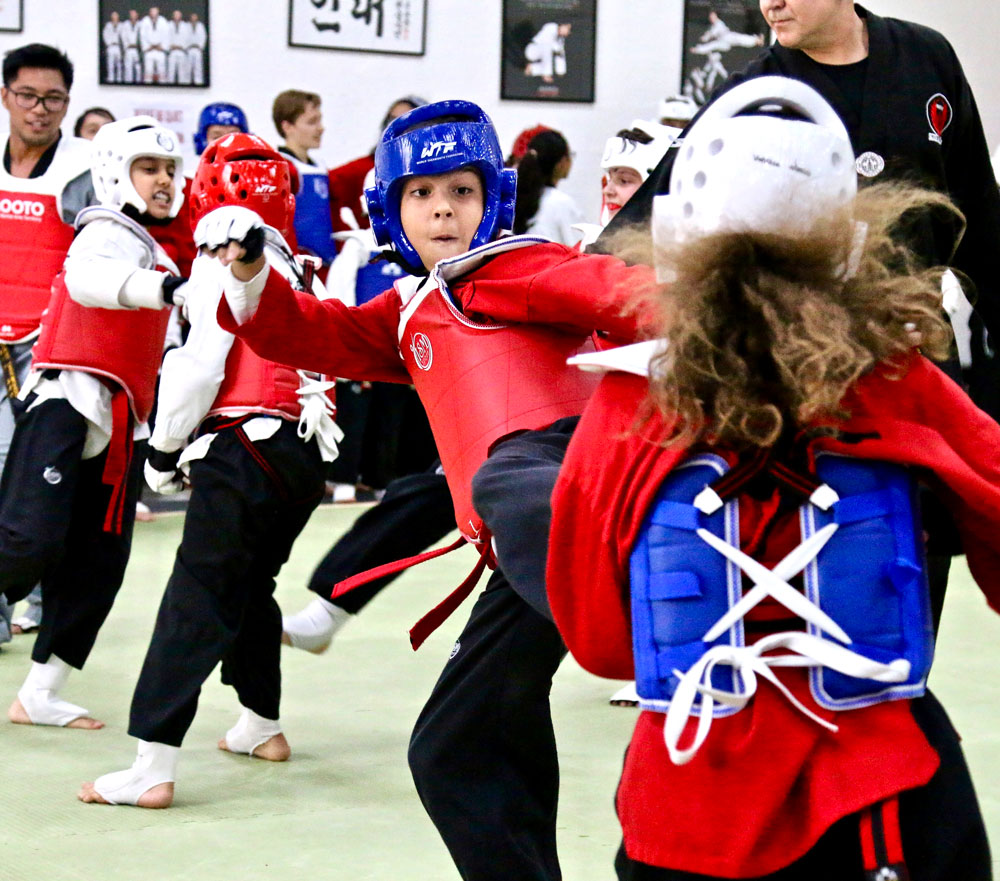 Traits that we aim to develop
Self-esteem
Focus
Concentration
Self discipline
Physical fitness
Self confidence
Positive attitude
Leadership
Respect
Patience
Determination
Goal setting
Manners
Strong work ethic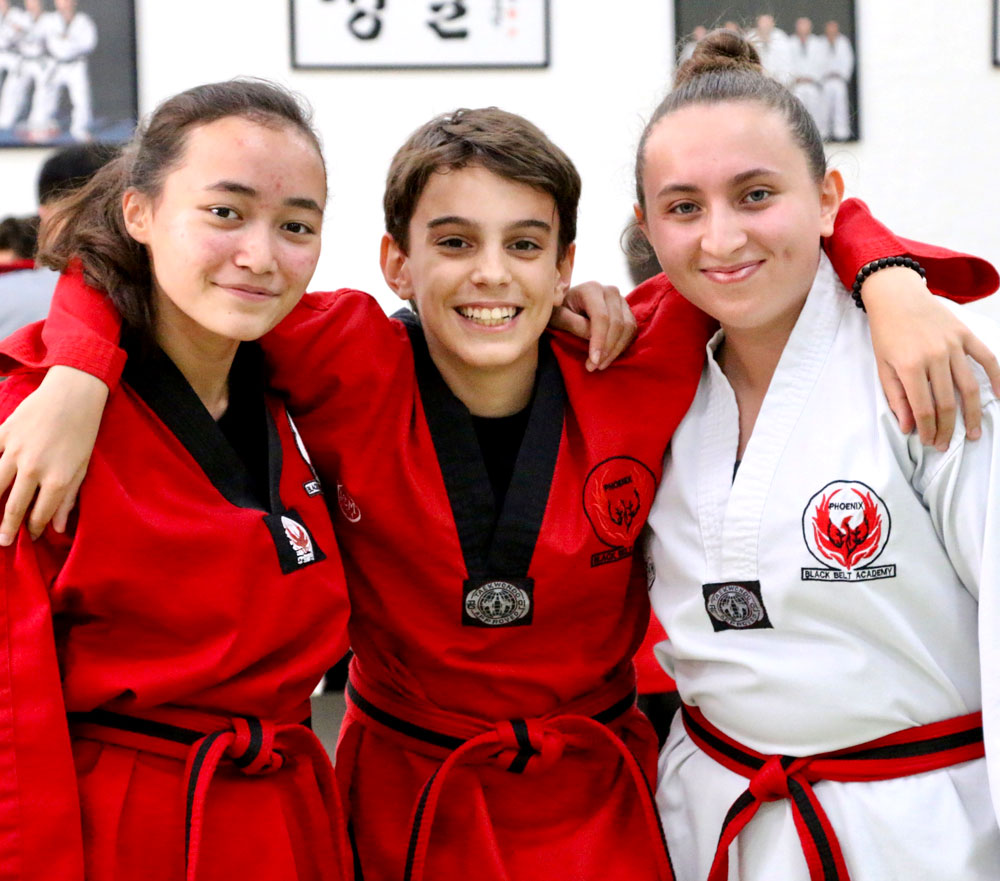 Life Lessons Developed Through Martial Arts Dubai
The unique thing about classes at Phoenix Academy is they include group discussions and role-playing exercises. We discuss life lessons during and after classes, offer alternate solutions to resolve problems, especially with children developing their relationship skills.
Students pay close attention to these discussions with our Instructors as mentors, our goal is to support parents and schools to reinforce good conduct and self-confidence. These topics include:
Avoiding conflicts
Dealing with bullies
Mental self defense
Proper respect for adults
Stranger awareness
Respect for self and others
Saying no to drugs and peer pressure
Always trying their best in school
Dubai Martial Arts
Dealing with such topics help the martial arts Dubai students learn important lessons not only in defending themselves physically but also emotionally and mentally. That is indeed our main goal; to help them use their knowledge in martial arts to improve their overall lifestyle and well-being.
CHILDREN'S membership Programs and academy policies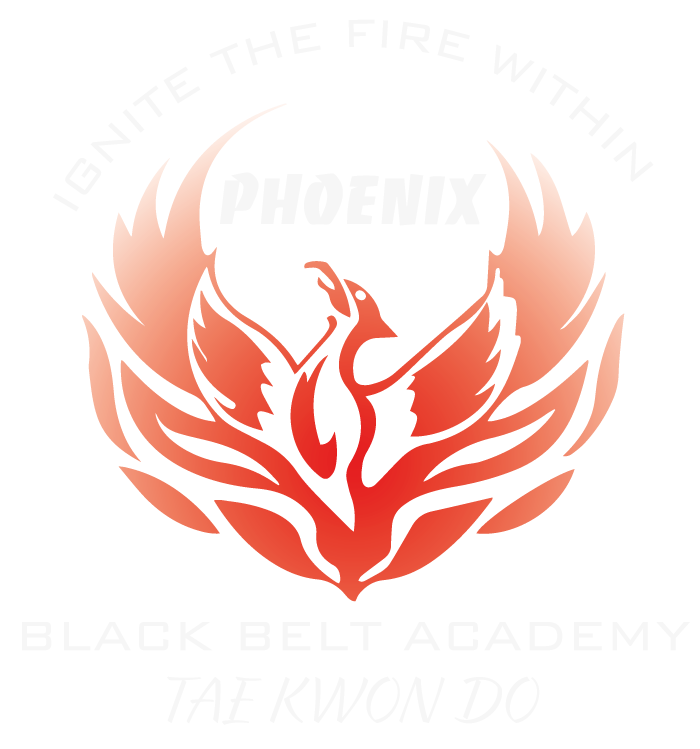 050 203 5962 / 050 765 2502
Sun (10:00am-4:30pm)
Mon (8:30am-9:30am / 4:00pm-8:30pm)
Tue (3:30pm-8:30pm)
Wed (8:30am-9:30am / 4:00pm-8:30pm)
Thu (3:30pm-8:30pm)
Fri (2:00pm-7:00pm)
Sat (10:00am-3:30pm)
Al Noon Sport Center
Bldg. 14, Street 25                                             Al Quoz Industrial Area 4 
Dubai, United Arab Emirates